Heavy Painted Border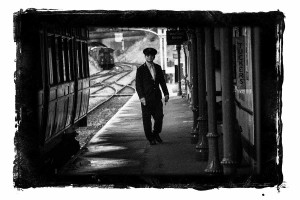 Here's another amazing border from my recent painting session. This time I've gone for a border that surrounds your photo with a wide painted edge.
Full download instructions are below but you can also
Click Here To Download the Heavy Painted Border
I've designed this border so it can be used in two ways and it all depends on if you add your photo above or below the border.
Once you've downloaded it you'll find I've removed the centre of the border image but left it transparent. S0 to make the image / border combo you see here all you do is drag your photo below the border layer in Photoshop. The centre area has a short fade so it blends in nicely with the photo.
The second option is to place your photo above the border layer. Doing that will give you a hard edge and you can decide how much of the border is seen.
You'll need to resize your image or the border with Free Transform (CTRL+T). Use the corner handles to drag the image to the size you want and when done press Enter. The border will work with any photo although it's especially good with black and white images.
If you create a photo using the Friday Freebie then let me (and everyone else) know by leaving the link in the comments below.
Usage rules
The image is copyright Gavin Hoey 2013. Use is limited to any personal but non-commercial purposes. Please share the Friday Freebie by linking back to this page. Do not redistribute the original image without my permission.
Download instructions
Click the link https://drive.google.com/file/d/0B_Mmmm3K1utNa19JQmtESDNVZjQ/view?usp=sharing
1. Click the Download button 

2. The download should start automatically