Instant Snow Action
Here in the UK snow is something we get once or twice a year, which makes it a fairly rare event round these parts. So whenever snow arrives, everyone rushes out to build snowmen, go sledging and record the event with their cameras.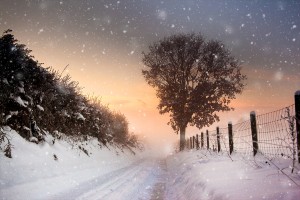 Now I realise some of you get snow all the time and some of you never see snow from one year to the next, but don't let that stop you enjoying this weeks Friday Freebie.
You can download the action here: instant-snow
This is a one click action, so once you've unzipped it and installed it, you only need to hit the play button. The first thing the action will do is to make a copy of your photo and it's the copy that gets the effect, leaving your original photo untouched.
The action will make three layers of snow and I've left all three layers active at the end of the action. That means you're free to alter, adjust and tweak the snow in numerous different ways. Another nice feature of the action is the random nature of the snow. Put simply if you don't like the snow the first time you run the action, just close the image down and run the action again and the snow will be different.
Usual rules apply:
The action is copyright Gavin Hoey 2013. You may use it for personal, non-commercial purposes only and please do not redistribute without permission. There is no support offered with this action and you use it at your own risk. Thank you and enjoy.