Instant Snow Flurry – Photoshop Action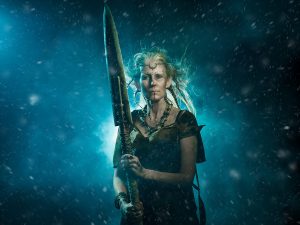 Over the years I've made several free instant snow Photoshop actions and they're still some off the most popular downloads on the site. But they all had one thing in common… they were very static!
So now I've updated my Instant Snow V2 Photoshop action to include a little bit of movement and motion blur. Instant Snow flurry uses my tried and trusted random snow generator, so the position of the flakes will always be different and there's a choice of four different amounts of snow to choose from.
The Photoshop action always makes a copy of your original image and leaves the snow layers intact for you to adjust, colour or copy, paste and re-size over your original image. Of course you don't have to keep them as snow. With a little bit of re-working it could be snow, dust, embers or any particles you can imagine!
If you create a photo using the Friday Freebie then let me (and everyone else) know by leaving the link in the comments below.
Usage rules
The Photoshop Action is copyright Gavin Hoey 2021. Use is strictly limited to any personal but non-commercial purposes.
Please share the Friday Freebie by linking back to this page. Do not redistribute the original action without my permission.
Download instructions
1. Click on the correct download link below (no sign up is needed)
https://drive.google.com/file/d/1YFXWzmX3C-eJiNKd6hvZx9f7GnM5dtr0/view?usp=sharing
Click the Download icon
The download should start automatically
Unzip the download and install the Photoshop Action
When downloading, you may see a message saying "There was a problem with the network" Just ignore it