Posted
September 9, 2013 by Gavin Hoey
in Videos
Infrared Mono – Creative Lightroom Episode 9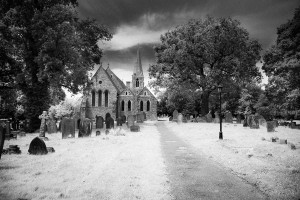 In this weeks episode of Creative Lightroom I take a deep dive into creating stylish infrared style images in Lightroom. I first made mono infrared images way back in my film days, back then it was a tricky business requiring the film to be loaded in complete darkness. Today things are a lot easier, espeically if you've had your camera converted to capture near IR.
This technique forms the basis of my favourite way to process ordinary colour photos into stylish mono. It also adds a touch of the classic IR film feel with a slight glow and a touch of grain.
As always it's worth mentioning that if you're a Photoshop user rather then Lightroom user, EVERYTHING I show in the video is the same as Adobe Camera RAW in Photoshop CC, CS6, CS5 and CS4.
Can't see the video? Click here: http://youtu.be/c6_8AQaNhzs