Posted
January 4, 2019 by Sam-Hoey-Events
in Articles
Secret Portrait Shoot Picture Palace
Sam here and we're back with another Secret shoot!!! If you don't know what that is let me explain. I arrange a shoot that Gavin knows nothing about, he will just turn up to shoot. No planning, no research, a real challenge, as he is someone who is organised and likes to plan as much as possible beforehand.
I booked a unique cinema in a shepherds hut in Chichester called The Picture Palace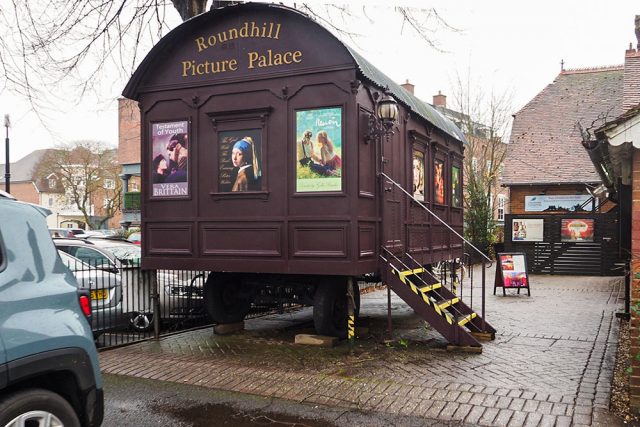 The venue had been recommended to me by one of our photographer workshop attendees Andrew. In fact he helped out on the day, just so happens we both managed to stay mostly out of shot!
I booked Fern as our model, I knew she would be perfect for a sassy vintage screen goddess look. She totally got it straight away. I thoroughly enjoyed getting the outfit together, it's the little touches that can really matter. By the way that dress is amazing, perks of the job as I wore it Christmas day! (didn't look quite the same with a pinny on too….)
Gavin had to get his creative mind working fast to bag some awesome shots before our booked time slot was up. The space was very limited and with gear (remember we also have all the video gear too) and the seats in place the challenge was very real. I loved the shots, they were what I had imagined and more.
Check out the video here.