Posted
September 2, 2013 by Gavin Hoey
in Videos
Colour Popping with Style – Creative Lightroom 8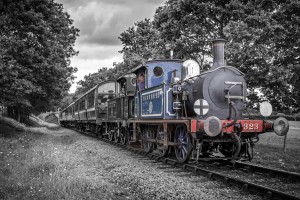 This weeks episode of Creative Lightroom is all about selective colour, also known as colour popping. Now before you say this is a repeat of Creative Lightroom Episode 3 then let's be clear how this is different. In episode 3 we used selective saturation to leave just one tone of colour (just the reds for example). Colour popping is more about keeping one area in colour even if the area has a mixed bunch of tones.
Where most photographers fail in this technique is by leaving the colours over saturated. That may be OK with a single colour but with mixed colours the end result can be very jarring on the eye.
So in this video I'll show both how to colour pop and then how to control the popped colours,
As always it's worth mentioning that if you're a Photoshop user rather then Lightroom user, EVERYTHING I show in the video is the same as Adobe Camera RAW in Photoshop CC, CS6, CS5 and CS4.
Can't see the video? Click here: http://youtu.be/ODidMT5Lm6g