Creased and Folded Action – Friday Freebie
In the real world folding a photo isn't a smart move unless it's heading for the bin. However in the mad cap world of Photoshop you can virtually fold a photo any time you like.
With this Friday Freebie Photoshop action folding and creasing a photo is a simple one click affair. Not only that but you'll also get a border and some fancy shadow effects to enhance the 3D feel. The action is one of the longer ones I've made for a Friday Freebie and may take a minute or two to run but the wait and the effort to make it is worthwhile.
You can download the action here: Creased and folded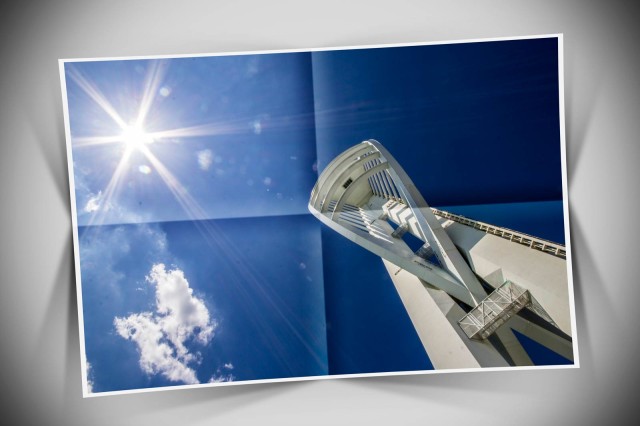 To use the action, start with the photo you wish to use already open in Photoshop and then play the action. The first thing it does is make a copy of your photo so the original will be untouched and safe. There's a lot of things for Photoshop to do with this action so it may take a minute or two to run through. DO NOT switch to another image whilst running the action.
There are no options or controls for this action but at the end you will be left with several layers, so if you need to make any adjustments to the final effect you can.
As with most actions, the size of your image will effect the final effect. Smaller images with less the 2000 pixels on the longest edge are best avoided. Personally I'd also steer clear of portrait format images, this action works best with wide but not too wide shots.
The action will work with Photoshop CC, CS6, CS4, CS4, CS3 and should work with Photoshop Elements 11 and beyond too.
Usage rules
The action is copyright Gavin Hoey 2014. Use is limited to any personal, non-commercial purposes. Please share the Friday Freebie by linking back to this page. Do not redistribute the original action without my permission.
Download instructions
The direct link to download the actions is https://www.gavtrain.com/wp-content/uploads/2014/08/Creased-and-folded.zip
You must UNZIP the action before installing it in Photoshop / PS Elements
No support is provided with the Friday Freebies. If you need help Google or YouTube the question and you'll almost certainly find the answer 🙂