Jigsaw Puzzle – Friday Freebie
Going through some old toys the other day I found this giant kids jigsaw puzzle and instantly thought "Friday Freebie". It's officially a 28 piece Spot the Dog jigsaw but you can thank my daughter for putting it together upside down, which is trickier to do then you might think.
Full download instructions are below but you can also Click Here To Download Jigsaw Puzzle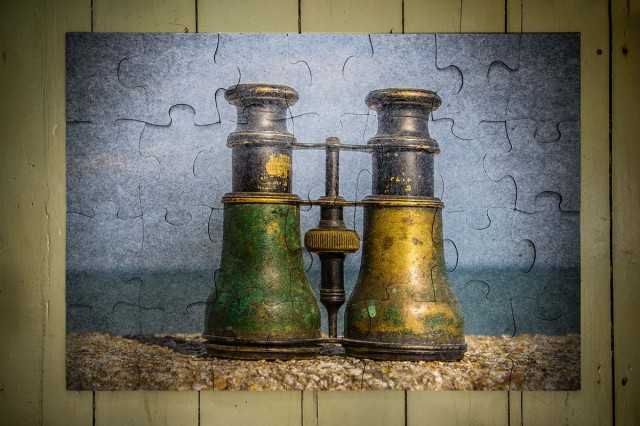 This puzzle effect works best when blended with photos that have plenty of light colours, so that'll be skies or in this case a light coloured wall. In the photo above I used the Overlay blending mode but you can get great results with many others too. Just try them all and see what works.
After resizing (CTRL+T) your photo to fit as best you can, I'd suggest making a quick and rough rectangular selection of the puzzle and masking or erasing and excess photo away.
As always, if you create a photo using the Friday Freebie then let me (and everyone else) know by leaving the link in the comments below.
Usage rules
The image is copyright Gavin Hoey 2014. Use is limited to any personal but non-commercial purposes. Please share the Friday Freebie by linking back to this page. Do not redistribute the original image without my permission.
Download instructions
Click the link https://www.dropbox.com/s/4rlc9tm6v738n74/JIGSAW-FF-GAVTRAIN.zip to take you to the Dropbox download page (no sign up is needed)
1. Click the Download button
2. Save the template to your hard drive
3. Unzip the file
4. Open in Photoshop or Photoshop Elements
5. Paste on to your photo
6. Resize (CTRL+T) and change the Layer Blending mode as needed.
No support is provided with the Friday Freebies. If you need help Google or YouTube the question and you'll almost certainly find the answer