Posted
December 30, 2016 by Gavin Hoey
in Videos
Getting Creative With Colored Gels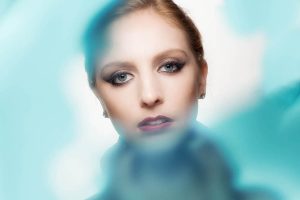 Coloured gels are one of the "must have" light modifiers in my studio. They don't adjust the shape of the light but they modify it's colour and with a bit of know how you can get some amazingly colourful effects.
The gels I usually attach to my lights are always the heat resistant type, flashes produce loads of heat at higher powers. However if the gel is away from the light then I also have 70cm rolls of coloured cellophane which I get from my local florist and craft store.
Fun as gels are, why limit their use to altering the colour of light? In the video below I've got some creative alternatives uses for gels.
As always working with a great model makes the world of difference and Beth did a great job here https://purpleport.com/portfolio/bethsmithmodel/ Similarly close head shots need great make-up and I have to thank Kate for this https://purpleport.com/portfolio/katechalkleymakeup/