Mist & Fog Brushes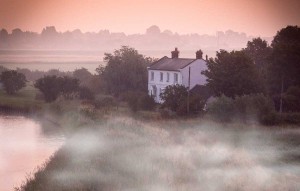 This weeks Friday Freebie is a set of Photoshop Brushes that add beautiful mist and fog in just one click.
Full download instructions are below but you can also
Download the brushes for
Photoshop CS6 and beyond
Download the brushes for
Photoshop CS5 and earlier
(Also works with Elements)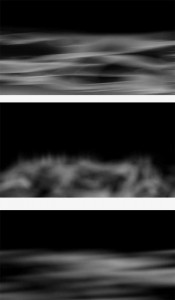 If you're wondering why there are two versions, maximum brush sizes in Photoshop CS6 (and in Photoshop CC) are twice as big as CS5 and earlier. To take advantage of this I've created two sizes of brush… be sure and download the correct one.
Once you've downloaded and unzipped the brushes they'll need to be installed. The easiest way to do that is by opening the Brush panel and clicking the flyout menu in the top right corner. Click Load Brushes… and navigate to the light ray brushes that you downloaded and unzipped. Click here see a copy of the menu and information on where to click
To get the best from these brushes make a blank layer above your photo and set your foreground colour to white. Choose which brush you'd like to use and click once. You can then adjust the layer opacity and use free transform to resize and reposition the fog as you see fit. I found that using two or even all three mist brushes on separate layers often gave more realistic results the just using one but it all depends on the photo you're using and the look you're after.
If you create a photo using the Friday Freebie then let me (and everyone else) know by leaving the link in the comments below.
Usage rules
The brushes are copyright Gavin Hoey 2013. Use is limited to any personal, non-commercial purposes. Please share the Friday Freebie by linking back to this page. Do not redistribute the original image without my permission.
Download instructions
Click on the correct download link 
Download the brushes for Photoshop CS6, CC, CC2014 and beyond
Download the brushes for  Photoshop CS5 and earlier  (Also works with Elements)
1. On the download page, click the Download button 

2. The download should start automatically
3. Unzip the file and install into Photoshop
No support is provided with the Friday Freebies. If you need help Google or YouTube the question and you'll almost certainly find the answer