Cracked Photoshop Brushes
Cracked and pealing paint always draw me in as a photographer so here's a great Friday freebie which combines a selection of my peeling paint photo and turns them into cracked Photoshop brushes. These brushes are full resolution and can be used to paint, erase or mask to create all sorts of effects.
Full download instructions are below or Click Here to DOWNLOAD THE CRACKED BRUSH SET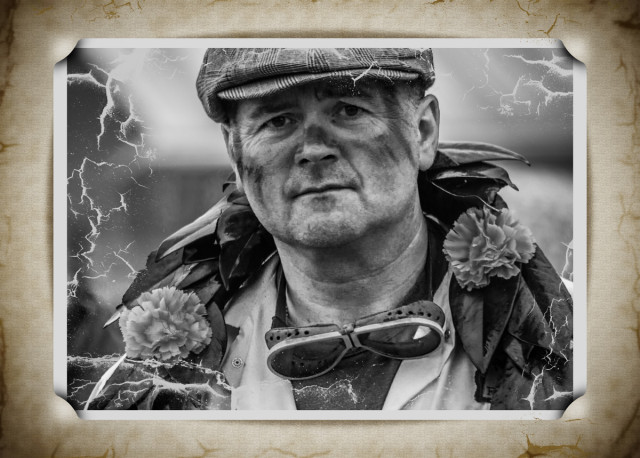 If you like your graphic design then those photo real cracked paint brushes will have plenty of uses and Photographers will find them handy to. For example the photo above was given an aged and distressed look by applying the brushes on a layer set to Overlay blending mode. The cut corner border is a previous Friday Freebie Photoshop action which has also been aged with the cracked brushes and Lighten layer blending mode.

These Brushes will work in any version of Photoshop and they're fully compatible with Photoshop Elements too!
As always, if you create a photo using the Friday Freebie then let me (and everyone else) know by leaving the link in the comments below.
Usage rules
The brushes are copyright Gavin Hoey 2014. Use is limited to any personal but non-commercial purposes. Please share the Friday Freebie by linking back to this page. Do not redistribute the original image without my permission.
Download instructions
1. Click the link https://www.gavtrain.com/wp-content/uploads/2014/08/Cracked-Brushes.zip to download

2. Save the brushes to your desktop
3. Unzip the file
4. Open in Photoshop or Photoshop Elements
5. Install the brushes (This link will help if you don't know how)
6. Enjoy!
No support is provided with the Friday Freebies. If you need help Google or YouTube the question and you'll almost certainly find the answer