Posted
December 2, 2013 by Gavin Hoey
in Videos
How To Photograph Through Fences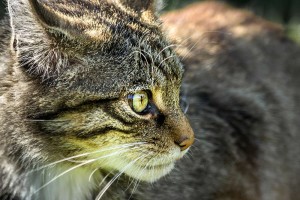 Shooting through fences and bars is never the ideal way to take photos but there's plenty of times when it's the only choice if you want to keep taking photos. It's a problem that's going to be familiar to anyone who's been to a motor sport shoot or ever tried taking photos at a zoo.
The good news is, with a little bit of camera knowhow, it's perfectly possible to shoot through fences as if they were never there. You don't need any fancy equipment, all you need to do is follow the step by step plan I set out in the video.
Once again I'd like to thank the British Wildlife Centre in Surrey for allowing me to film in their amazing venue. I enjoyed it so much I've taken out an annual membership so I can explore what it has to offer at my leisure.
Products used in this video (linked to Adorama)
Pro Optic 58mm Rubber Lens Hood
Canon EOS 60D Digital SLR Camera
Canon EF 70-300mm f/4-5.6 IS USM Autofocus Telephoto Zoom Lens
To give you an idea of just how much looks can be deceiving, here's a photo of one of the Scottish Wildcats taken at an earlier visit.