Posted
October 28, 2013 by Gavin Hoey
in Videos
Retro Cross Polarisation Effect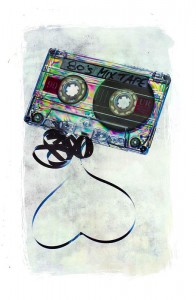 Here in the UK we're in the full grip of Autumn and all the wonderful photo opportunities that this time of year brings. Sadly the amazing colours of autumn are usually a fleeting thing with wind and rain making the chances of capturing them even more challenging.
So here's a brilliant idea that you can do any time of year and whatever the weather.
The techique makes use of cross polarisation. It's one of the very first tricks I learnt way back in the mid 80's when I first became serious about photography. All you need is an LCD screen as your light source, something made of clear plastic and a polarising filter for your camera. I'd also recommend a tripod to minimise camera shake or high ISO noise.
To finish off I added a texture and as I mention in the video I'm sharing it. To download it just follow this link http://adobe.ly/1ac4x7M click the Actions button and choose to download the JPG image.