Instant Triptych Action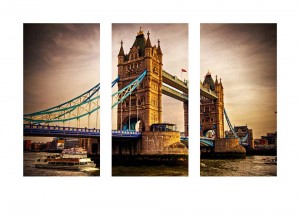 This weeks Friday Freebie is a Triptych Photoshop action.  If you're new to the art of the triptych, it's simply three images in one picture and this action will make one with a single click.
You can download the action here: Triptych Sample
The action I'm sharing today takes an open photo in Photoshop and makes the basic triptych effect.
The action will split your photo into three panels and add a wide border. You'll need a landscape format (wide) image to get the best from the action. I've left all three panels as layers at the end of the action, which means you're free to alter, adjust and tweak the effect to your hearts content.
The action will work with Photoshop CC, CS6, CS4, CS4, CS3 but sadly not with Elements.
If you create a great photo with my action then feel free to link to it by leaving a comment below.
Usage rules
The action is copyright Gavin Hoey 2013. Use is limited to any personal, non-commercial purposes. Please share the Friday Freebie by linking back to this page. Do not redistribute the original action without my permission.
Download instructions
The direct link to download the actions is www.gavtrain.com/free/triptych-sample-gavtrain.zip
No support is provided with the Friday Freebies. If you need help Google or YouTube the question and you'll almost certainly find the answer 🙂