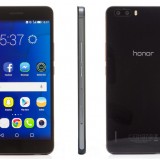 Honor 6 Plus – Hands On Review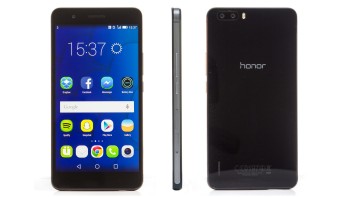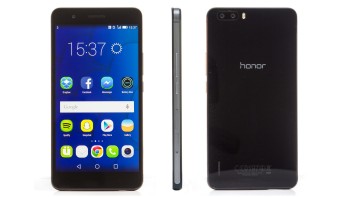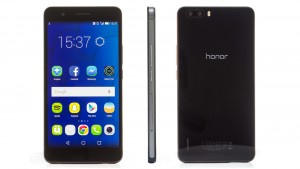 :
:
Manufacturer
:
Honor
Product Type
:
Mobile Photography
Plus Points
Dual camera Technology and a great price
Minus Points
Camera software needs refining
Posted May 27, 2015 by
Gavin Hoey
If you're looking for an in depth review of the Honor 6 plus phones features this is not it. In fact you might be wondering why I'm reviewing a smart phone on my photography blog at all. Well the answer is simple. Much as I love shooting with my DSLR, I also love taking photos with my phone and the Honor 6 plus is making some pretty big claims about its three cameras… no that's not a typo, it really does have three 8mp cameras!
Right from the outset it's worth noting that this phone isn't going to compete with the quality of any DSLR especially when you look at the images up close on a desktop monitor but if you primarily shoot for social media then the Honor 6 plus has a lot going for it.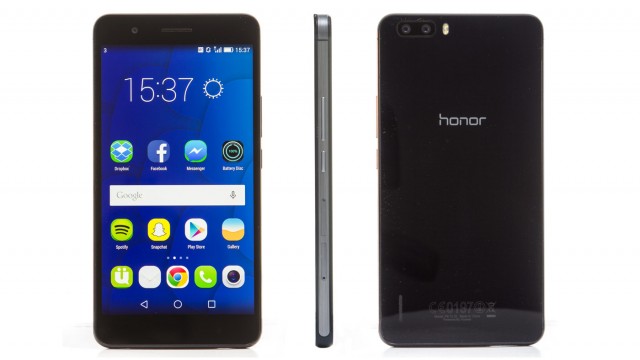 Whats in the box?
Open the box and you'll find the Honor 6+  phone. Now I'm focusing on the photo abilities of this phone however after using the Honor 6 plus for a couple of weeks I can say that it's generally excellent. It currently runs Android 4.4.2 KitKat but I'm told an update to Android 5.x Lollipop is due soon. It packs a power punch with an octacore processor, 3GB ram, a GPU and a whopping  3600mAh battery that lasts and lasts. This is topped off with a  full HD 5.5 inch screen that looks great.
As well as the phone there's USB charging cable and a wall charger which oddly has a two pin plug like you'd find at the end of a razor. At the bottom of the box is a metal pin thing which you'll need to access the micro SD card slot and a couple of screen protectors.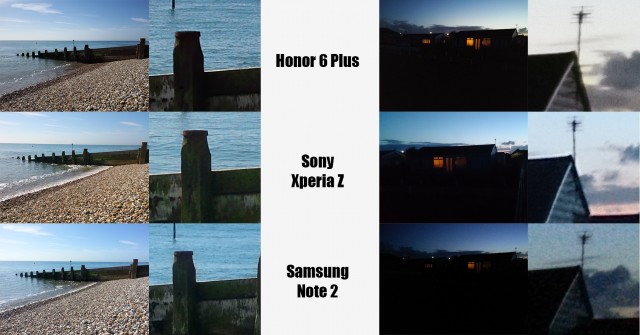 Performance
The Honor 6+ has three cameras, one on the front for selfies and two at the back. This dual camera arrangement is almost unique, only the HTC One M8 does something similar. Having two cameras allows the Honor 6+ to do some pretty clever things.
Each camera has 8 million pixels but they can also combine to create a 13m pixel image. According to Honor, two cameras means twice as much light gathering and true HDR capture but its real party piece is the ability to change the focus point of a photo AFTER the image is taken.
Honor call it the Wide Aperture Mode but I call it the freaky magic mode and the first time I tried it I was left speechless and even after a few weeks of use, I'm still amazed at what it does.
In Wide Aperture Mode you take a shot as normal but if you're not happy with the focus point you can change it by touching the part of the photo you want sharp. You have to see it to believe it! You can also adjust the depth of field after you've taken the shot with a choice of apertures between f/0.95 and f/16 to choose from for some amazing shallow depth of field photos.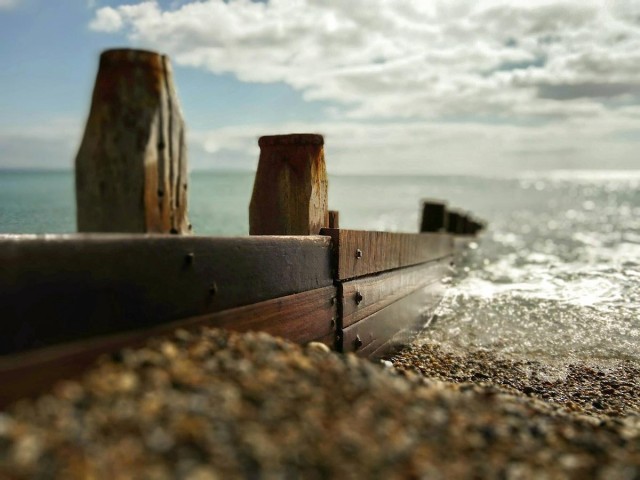 From what I can tell there's a combination of hardware (dual cameras) and software tricks going on here and whilst it's surprisingly good fun and addictive to refocus, the depth of field blur is not always perfect… more on that later.
Photos taken in normal daylight looks good and compare well to other mobile devices I use. Lowlight performance is generally very good with good exposure, sharpness and acceptable levels of noise.
There's also a Super Night for which you'll need to mount the phone on to a tripod or rest it on a solid surface. Super Night Mode takes a series of photos to build up the shot and depending on the scene, it's a process that can take anything from 5 to 30 seconds to complete. The end results are impressive and almost noise free, although they lacked perfect sharpness on closer inspection.
With two cameras I had high hopes for HDR on the Honor 6 plus. Sadly the effect isn't very strong  and many times I could hardly tell an HDR image from a standard one. On the upside, thanks to the dual cameras the two HDR exposures are taken together with no ghosting on moving subjects.
The Panoramic mode is pretty much the same as most smart phones. You start on the left and slowly turn to the right. The end result is OK but not a patch on shooting overlapping photos and using Photomerge in Photoshop or Photoshop Elements.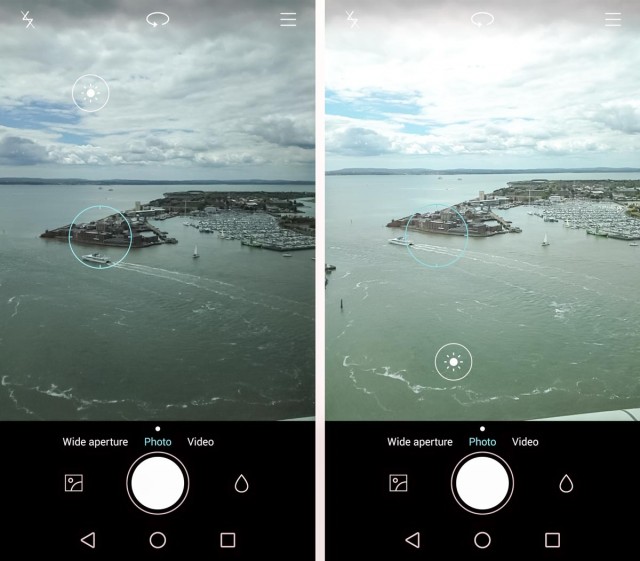 One feature that I loved was the ability to separate the focus and exposure points. Whilst I would have liked the exposure area to be smaller in this mode, it was quick to access and avoided the need to dive into the settings to find the well hidden exposure compensation slider.
Downsides
Many of the niggles I've already mentioned will probably go unnoticed by the casual snapper and none of the downsides I am going to mention below would stop me from recommending the Honor 6+  to anyone who enjoys their mobile photography.
One thing that is lacking on any of the cameras is optical image stabilisation or OIS as it's known. Even in good light I occasionally managed to get some blurred shots which for a phone with such high photo aspirations is a real shame.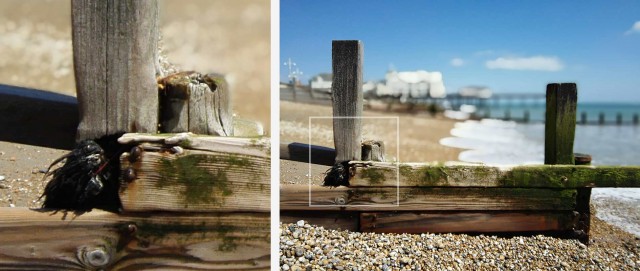 Then there's the Wide Aperture Mode. It's without question a great use of hardware but the software needs refining.  At first glance the f/0.95 aperture looks gorgeous but a closer look at many wide aperture shots I snapped revealed obvious flaws in the effect. Some areas appeared unexpectedly sharp or blurred, in fact it reminded me of a bad Photoshop effect . To be fair it's not something that seemed to bother any non-photographers I showed and hopefully it can be quickly fixed with a software update.
Conclusion
If you're after an Android phone that's packed with great features at a mid range price, this is probably the best one on the market right now. It's every bit as quick in day-to-day use as my Samsung Note 2 but with far better battery life, brighter screen and the best camera I have ever used on any Android phone.
Looking at the Honor 6 Plus from a photographers point of view, it was never going to match any DSLR for quality and it's just not fair to try. However in the rapidly changing world of phoneography it's got some unique feature that genuinely appeal.
The dual camera idea is brilliant and it's a pleasure to use. However at the moment it feels like both the software and perhaps the hardware need refining. Time will tell if Honor will update the cameras firmware and fix a few of the niggling issues but it's also worth remembering that this is a first generation device, so I'm hopeful that Honor will learn and improve in future phones.
Gallery
A random selection of photos from the Honor 6 Plus. No editing has been applied to the files.
NOTE: Clicking on a photo below will open the photo at FULL RESOLUTION!