Posted
August 26, 2013 by Gavin Hoey
in Videos
Split Tone Mono – Creative Lightroom Episode 7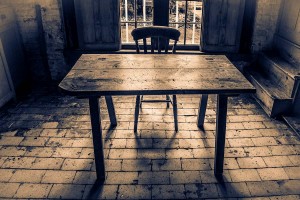 This weeks episode of Creative Lightroom is all about going mono with a twist.
Black and white is great but sometimes you want to add a bit of general colour and toning the image. Sepia and blue tone are popular choices. Split toning takes the traditinal toning effect a step further by adding a different tones to the shadows and highlights.
In the video I show you how to use Lightroom split tone sliders to create the perfect colour balance.
This tutorial is compatible with all versions of Lightroom.
As always it's worth mentioning that if you're a Photoshop user rather then Lightroom user, EVERYTHING I show in the video is the same as Adobe Camera RAW in Photoshop CC, CS6, CS5, CS4  and Photoshop CS3.
Can't see the video? Click here: http://youtu.be/8c8DUjquXPQ