Smoke video clip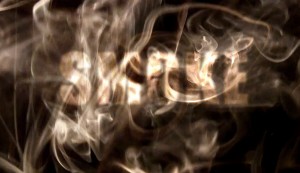 This weeks Friday Freebie is in two parts as I'm giving away a 30 second video clip of smoke and a tutorial on how to use the clip to create a simple animated text effect in Photoshop CS6
Full download instructions are below but you can also
Click Here To Download the smoke video clip
You can preview the video clip by clicking here
One of the headline new features of Photoshop CS6 is its ability to edit video clips with exactly the same skills you'd need to edit photos. Unlike Photoshop CS5 the video editing is available to all version of Photoshop CS6 not just the extended version.
Now I know most photographers are yet to embrace video and it's certainly a very different discipline to learn but if you fancy trying your hand at video then this weeks Friday Freebie is for you.
Usage rules
The video clip is copyright Gavin Hoey 2013. Use is limited to any personal, non-commercial purposes. Please share the Friday Freebie by linking back to this page. Do not redistribute the original video clip without my permission.
Download instructions
Click the link https://drive.google.com/file/d/0B_Mmmm3K1utNbzNDc0E3ZWhNc28/view?usp=sharing
1. Click the Download button 

2. The download should start automatically
Once you've got the video you'll need something to do with it. There's plenty of ways you can use the clip but to get you started here's a quick and simple text animation effect.