Posted
September 26, 2012 by Gavin Hoey
in Articles
Photoshop Elements 11 ~ First look
I've always had a soft spot for Photoshop Elements. It's 90% cheaper then Photoshop, its bigger brother, and yet it still does 90% of everything I need Photoshop to do.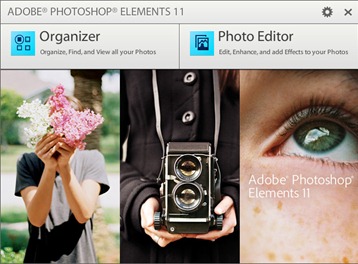 Traditionally Elements is updated every 12 months and in the past it's fair to say some of those updates have been rather meagre… but not this one. From the moment you start Elements 11 it's obvious things have really changed this time.
The first thing you'll notice is the new light grey interface but look a little closer and you'll notice a raft of other changes both big and small.
The default editing setting is now "Quick" rather then "Expert" (formally known as Full), the options bar has moved from the top to the bottom and many of your favourite features aren't where you left them. These may be superficial changes but they all add up to make Elements 11 feel very different to Elements 10.
So what's new?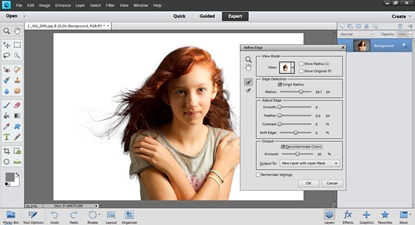 Well, there are lots of new features in Organiser but the good news for me is that it remains totally optional and that's the best thing I can say about it.
Moving into the photo editing section of Elements the star of the show in my book is the new Refine Edge feature which is shamelessly lifted lock, stock and barrel from Photoshop CS5. If you've never experienced Refine Edge before then you're in for a treat. As of now making complex selections of things like hair in Elements is as easy as using a paint brush.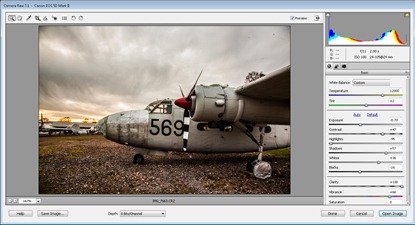 Elements has had a slimmed down version of Adobe Camera RAW for some time but sadly it's never had the advanced tools of Lightroom and Photoshop like the brilliant Adjustment Brush. There's no change on that score but Elements 11 does get the update to Adobe Camera RAW 7.1 which has all the latest and greatest adjustments like the wonderfully enhanced Clarity slider… have I ever told you that I love a bit of Clarity?
It would have been great to get some form of local adjustments in RAW but maybe that's asking too much. On the plus side the noise reduction options in Adobe Camera RAW have been brought up to spec with the same options as Photoshop and Lightroom.
Guiding lite
The biggest number of changes in the editor can be found in the guided section. New step by step effects include creating the "perfect portrait", adding vignettes around photos and creating a reflection below a photo.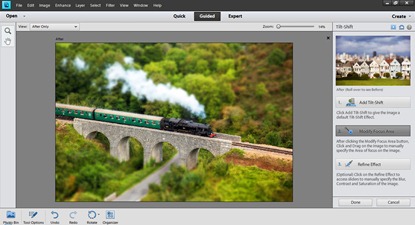 As with all the guided techniques these are not new tools but they're designed to remove the skills barrier required to achieve the effect and to that end they're very successful.
My favourite new guided effect has to be Tilt-Shift. The whole effect can be created in just two clicks and on the right photo, it's very convincing.
Other new guided edits include Hi-Key and Low-Key effects and worthy of a mention is the new Actions panel which makes loading and playing (still no recording) actions a whole lot easier.
Not in Photoshop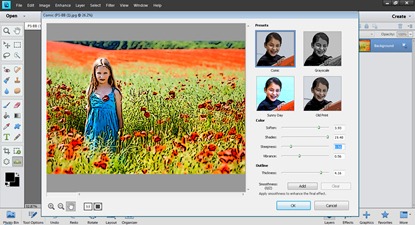 Yes you read that right. Elements 11 gives you not one but three new filters that you won't find in Photoshop. If you don't like filter effects you may say that's a good thing but I know from experience that filter effects are always popular with a large number of Elements and Photoshop users alike.
The three filters are all found under the Sketch section, which gives you an idea where these are heading. They are Comic, Graphic Novel, and Pen & Ink filters and although they are all different the effects are all variations of a similar style and are a welcome addition
Conclusion
From the moment you launch Photoshop Elements 11 it's clear Adobe have worked hard to make this version appeal to it's target market of amateur and serious amateur photographers. Anyone moving up from a previous Elements will find the changes take a little time to get used to but before too long you'll feel right at home.
The new and improved features of Elements 11 are all very welcome and whilst it would have been nice to find a few more of Photoshops newer tricks filtering through to Elements it's really not missing that much.
You can try it yourself right now for free by downloading the 30 day trial http://www.adobe.com/uk/products/photoshop-elements.html