Posted
December 15, 2011 by Gavin Hoey
in Videos
One Light, Three Portrait Styles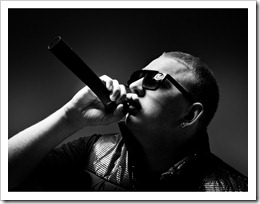 Earlier in the year I had the chance to spend a day at the Hasselblad studios in London. I got some hands on time with their top of the range H4D-50 camera and shoot some photos. I also squeezed in some time to record a couple of videos. The first was on getting the perfect white background and this video is all about getting three looks from just one light.
When I first started studio lighting I made the classic mistake of buying four lights, opening all the boxes and setting all of them up at once. It was roughly at that point I realised that lighting was clearly much harder then I had first thought. There were lights pointing everywhere and despite several attempts, getting any sort of balance to the light was just to much for me to figure out.
So that's why now, when I'm training photographers in studio lighting, I always start with just one light. From experience I've found that one light works wonders for learning the essentials of studio lighting and as you'll see in the video below, there's still plenty of creative options to be had.
If you'd like to learn more about studio lighting I run one to one (or small group) training sessions at my studio in West Sussex.