Introduction to studio lighting
| | |
| --- | --- |
| | Introduction to studio lighting |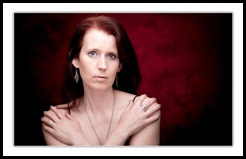 Photography is all about light and in the studio you have the ability not only to make light but to control it, shape it and make amazing images along the way.
From family and fashion portraits, through product photography and even shooting creative still life photos, a visit to my garden studio will leave you with a new found knowledge of the power of studio lighting.
Portrait lighting for beginners/improvers
If you're starting out in studio photography you'll very quickly come to realise that there's a lot more to learn before posing a model in front of the camera. Lighting can make or break any photo and that's where Gavin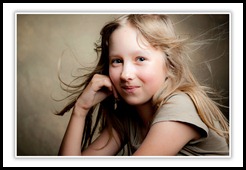 can help. Spend three hours in the studio with Gavin and you'll learn the essential lighting skills that will elevate your snap shots to professionally lit studio quality photos.
Starting with a simple one light set up and a dark background we'll look at getting at everything from finding the exposure settings, to Gavin's favourite lighting set ups. Best of all everything we do will be with as little equipment as possible and take up a minimal amount of space, so you can get the same results in your home or mobile studio.
 
Some of the areas covered include…

Choice of either studio flash heads or speedlights. 
One light portraits with soft lighting
Dramatic portraits using hard lighting
The many uses of a second light
Understanding the flash meter
Perfect white backgrounds (improvers course only)
Post processing with Photoshop

Price – £150 per person – Additional person £30 (maximum of 4 people per booking)

Duration – Approximately 3 Hours
Location – Crawley, West Sussex (10 minutes from Gatwick Airport)
To Book – please Contact us stating you're interested in Studio Lighting training
Date – Available all year round. Contact us to check availability
Payment – Deposit of £50 and the balance on the day.
Other Information – You're welcome to bring your own studio lighting equipment if you wish or we can use our studio lights. This is a training event not a portfolio building session, as such we will NOT be using a professional model during the event.

 
F.A.Q.'s about this course.
Before you decide on to book take a look at the questions and answers below to help give you a little bit more of an insight into what to expect.
Who teaches?
Gavin Hoey will be leading all the workshops and courses.
How far ahead are you booked?
Generally we can accommodate week day booking 1-2 weeks ahead. Weekend bookings are often 1-2 months ahead. Gavin loves teaching but has to fit in many commitments into his busy schedule!!!!
Where are the classes located?
This course is run in our garden studio located in Copthorne, West Sussex. RH10 3QQ
It's located 3 minutes away from the M23 Motorway. The nearest Train Station is either Three Bridges or Gatwick Airport.
What time does the course start?
That's up to you, but we suggest either a 10.30am or a 1.30pm start time
Are refreshments included?
Tea or coffee will be available when you arrive and if your really lucky there may even be some of Sam's legendary home made cakes or biscuits for you to enjoy.
What will I need to bring?
For this course a Digital SLR camera and a standard zoom lens (e.g 18-70mm) is ideal. You'll also find a tripod is a useful accessory for this course. We'll be using speedlights (flash guns) which will be supplied by us.
Many of our students have built up a collection of equipment and prefer to use their own gear, however if you do not have items that are required you're welcome to use ours.
Can I contact you?
If you would like to speak to Sam to book or ask a question then you are welcome to call 01342 717428. If no one is available to take your call please leave a message and we will get back to you as soon as we can. Alternatively you can send Sam an email sales@gavtrain.com
Can you recommend somewhere to stay?
We have many students who travel long distances to be with us. Being so close to Gatwick airport means there's no shortage of places to stay and a wide variety of prices to choose from.
If you would like to include an overnight stay with your visit please take a look at the excellent information provided by Trip Advisor. London: Gatwick Hotels
Do you have any tips to help make my course a success?
Tip 1: Make sure you bring plenty of spare memory cards and batteries (or charger)
Tip 2: Don't buy a new piece of equipment just to attend the course, you may not need it.
Tip 3: Don't panic if you get held up. Just give a call (01342 717428) and let us know
Tip 4: Don't expect every shot to be perfect. The course is all about learning and that means making mistakes
Tip 5: Do have an open mind, everyone's taste in photography is different