Posted
October 2, 2011 by Gavin Hoey
in Articles
A visit to Gatwick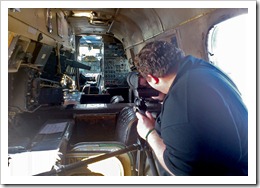 Last Saturday on a very unseasonably hot and sunny October day, I was back at the amazing Gatwick Aviation Museum with my student for the day, Rich.
After Rich and I had tackled a couple of my "photo challenges" we moved onto the highlight of any visit to the aviation museum, which is a visit inside of the Shackleton plane. Once inside, you quickly realise that the space is very tight as it's packed full of old radar and radio equipment. Add to that a pile of camera equipment, a tripod and a two photographers and you can understand why a one to one session is the best way to get great shots.
Due to the really high contrast in lighting conditions between the windows and the cabin, HDR is the way to photograph. Now HDR can either lead to a photo real image or a super real image. Both Rich and I favoured the over the top look that HDR can lead to, so that's what we did with the post processing.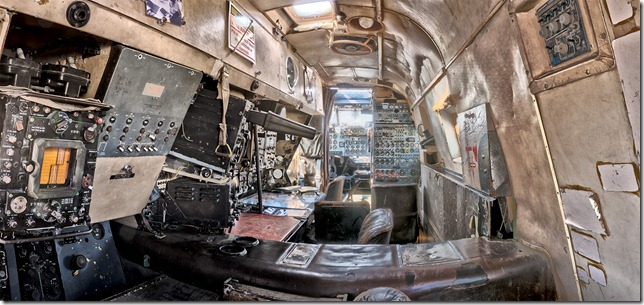 This is actually two HDR shots joined together to make a very wide panorama. Each of the two shots were made from 5 RAW files each shot at 2 stops apart. The software used to make the HDR and join them together was Photoshop CS5.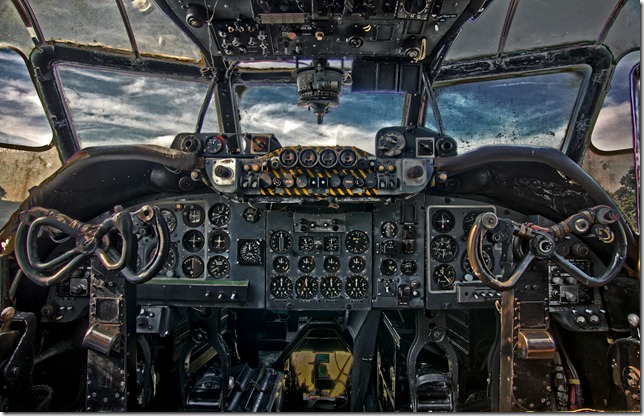 This is the classic shot of the Shackleton cockpit. Rich had packed a 20mm lens for his Canon 5D body and it was an excellent choice here as he could get a single image of pretty much the entire cockpit. No mean feat, as it's pretty small once you get to the pilots seat.
I must thank Rich for allowing me to use his photos in this post and sharing them with everyone.