Posted
March 30, 2015 by Gavin Hoey
in Videos
Flash Duration To Freeze Action
One of the many amazing things you can do with flash is use it to stop fast moving things in their tracks. Unlike working with a continuous light it's not the shutter speed that freezes the action, it's the tiny amount of time that the flash lasts… its duration.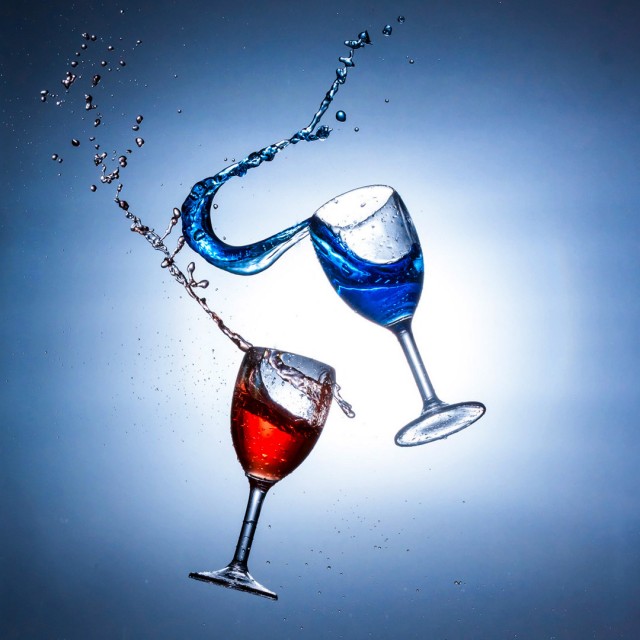 Basically it works like this. The more light you need the longer the flash duration, so reducing the flash power shortens the flash duration and increases it's freezing power.
Different flashes produce very different flash durations and older design studio heads worked in a very different fashion but if you take a standard speedlight as an example, it will have a flash duration of around 1/200th second at full power and 1/10,000 sec at minimum power.
In the video below I put the theory into practice by bumping two wine glasses together and photographing the results with different flash powers
In case you're wondering, the wine glasses are made of plastic and I drilled two tiny holes in each to attach them to the fishing line.
Gear used in this video (Links to Adorama)
Canon EOS 60D Digital SLR Camera Body Kit
Canon EF 24-105mm f/4L IS USM AutoFocus Wide Angle Telephoto Zoom Lens
Flashpoint Zoom Li-on Manual On-Camera Flash
Vanguard Alta Pro 284 Carbon Tripod