Posted
October 25, 2014 by Gavin Hoey
in Articles
Pentax 645Z Hands On Experience
The last time I got to play with a medium format camera was a few years back at Hasselblad. Back then I loved the quality of the photos but found the experience of using the camera cumbersome compared to a DSLR.
Jump forward to late 2014, switch brands to Pentax and things have really changed for the better.
I got some hands on time with the Pentax 645Z thanks to a Park Cameras and Pentax/Ricoh offering a two hour group try-out session. Shooting time was limited and the style was a studio shoot run by my good friend Will Cheung. With that in mind please remember this isn't a full on camera review.

First impressions
Coming from a Canon 5D2, the Pentax 645Z feels big and heavy but I'd expect nothing less.  Once you get past the size it's a great camera to hold and feels very DSLR in design.
The viewfinder was big, bright and brilliant to use and same could be said for the LCD screen on the back. In fact I swear some of the buttons and controls have been lifted from the Pentax DSLR range, they looked so familiar.
The first big surprise came when I popped my 32GB SD card into one of the two slots. Even though the card was empty I had just 219 available (RAW+JPG) photos before it was full. The Pentax packs a whopping 51.4 million pixel sensor with RAW files averaging out at around 65MB and JPG's at 18MB each.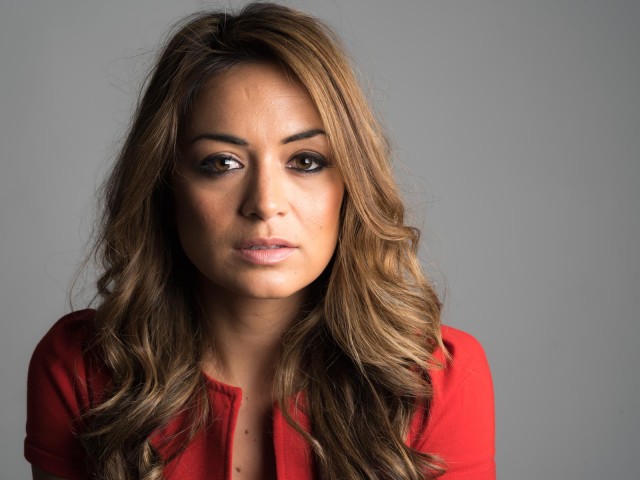 In Use
Using the Pentax 645Z was real pleasure, the shutter fired with a satisfying clunk and the photos appeared almost instantly on the LCD. Pentax made a big thing about the focusing system, with its 27 AF points 25 of which are cross type and so on. However in practice I found the focus slightly sluggish. Not sloooow but certainly not as fast as I'm used to. To be honest I can't say if that's just how it is with this camera or if it's down to the 90mm lens I was using.
Those big files take time to write to the card. Fortunately I packed one of my fast SD cards that I use for capturing video but I noticed a couple of the other photographers were using standard SD cards. At the end of their session they needed to wait some time before the files had been written to the card and they could safely remove it.
Features
Pentax were really keen to talk up a few of the features that make the 645Z different from other medium format cameras. For example it can shoot at 3 frames per second, it's weather sealed, it shoots video and it shoots at high ISO. I really wanted to test the last one so here's a series of (JPG) photos starting at ISO6400 (Where my Canon 5D2 stops) right up to a jaw dropping and utterly useless ISO204800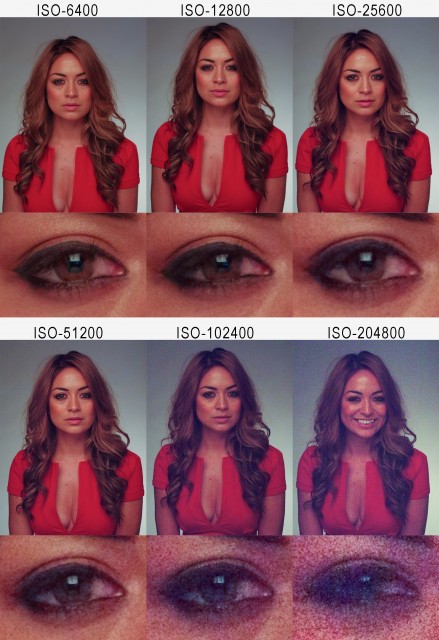 It's hardly a definitive test but from what I can see that's probably one of the best high ISO performances I've ever seen.
Reviewing the photos
So the big question is how did the photos look? In a word they were… detailed!
We only got the chance to shoot portraits but when I viewed at 1 to 1 in Lightroom every little blemish, imperfection and detail could be seen. That level of detail is perfect for many photographers needs but for my portraits it would mean a little more retouching might be required!
Yes the sensor has lots of pixels but it's also big in size at 43.8mmx32.8mm. The bigger the physical size of the sensor the shallower the depth of field and when reviewing my photos I could see that my usual f/8 was giving me a noticeable reduction in depth of field.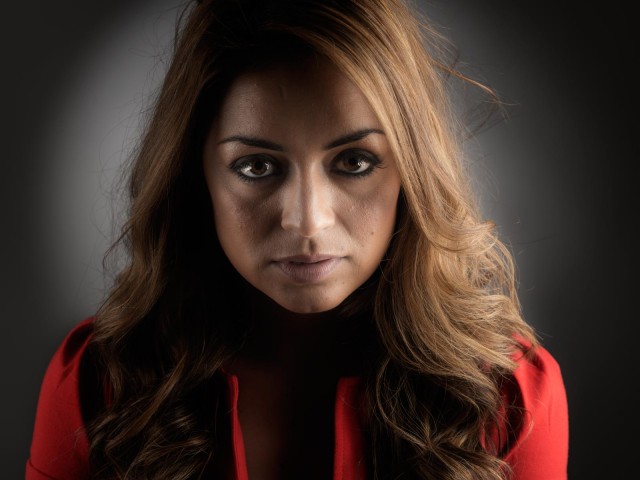 Final thoughts
With a price point of £6800 body only and limited selection of lens to choose from, the Pentax 645Z isn't on my real world shopping list but part of me wishes it was.
The price may seem high but compared to its competitors at Hasselblad and PhaseOne it a bargain. And when you consider the Pentax uses exactly the same sensor as it's medium format competitors, it's not surprising that the Pentax 645Z is constantly on back order at retailers.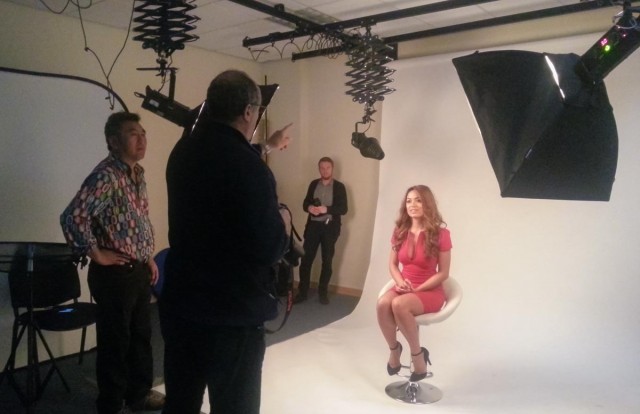 I'd like to thank Mark and Luke from Pentax/Ricoh for letting me get my hands on the camera, Park cameras for providing the venue and Will Cheung for being a brilliant teacher/assistant and for continuing his tradition of wearing truly terrible shirts 😉