Posted
March 2, 2012 by Gavin Hoey
in Articles
March Photo Challenge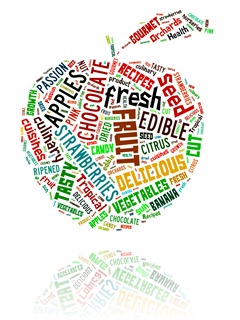 The theme for March is FOOD FOR THOUGHT and all you need to do is take or make a photo that fits with that theme. How you interpret the theme is up to you. You could take the theme literally and shoot your favourite food, fruit or drink. Alternatively you could come at this in a completely different angle and come up with an image that makes the view stop and think.
Use a bit of imagination and make it eye catching. Click on the apple image for more ideas.
Once you have your photo you'll then need to upload it to the Flickr Group page at http://www.flickr.com/groups/1944562@N23/
At the end of the month I'll review all the images but this month the competition will be judged by my wife Sam who runs www.samskitchen.net.
I'm very happy to report that the Photo Challenge is once again being sponsored by Print Yours. They are an independent print lab who specialise is creating small run, high quality prints. Check out their web site for more information http://www.printyours.co.uk/
So what will the winner receive? Well Print Yours have generously offered to print the winning entry on their 270gsm Photo Satin paper up to a whopping 24"x16". That's an £18 print for FREE! If you're the lucky winner then all you need to do is send a high res version to Print Yours (via email) and they'll do the rest.
RULES
One entry per person
Entries must be uploaded to the correct Flickr group by 31st March 2012
The images (including any elements or manipulation with in the image) must be the sole work of the entrant
The winner will be selected by Sam Hoey
No alternative prizes are available and only the winning picture will be printed
The winner will be required to email a high res (printable) version of the winning image to Print Yours
The winner will be announced on my Facebook Page during April 2012
Good Luck