Posted
August 19, 2013 by Gavin Hoey
in Videos
Rounded Corner Border – Creative Lightroom Episode 6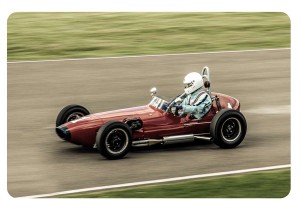 This weeks episode of Creative Lightroom has a super quick but very smart looking border effect.
Rounded rectangle borders like this look amazing not only on vintage and retro photos but are just great with any photo. Back when I started taking photos as a VERY young child all the prints would have rounded corners just like this.
In the video I show you just how quick this effect can be made, plus some variations on the look. OK I say variations but in reality you can have a black or white border that's either soft or heard edged. You can also choose the roundness of the corners too.
To create this effect you'll need either Lightroom 5, Lightroom 4 or Lightroom 3
In the video I mention my hand painted border effect from episode 2, which you can see here www.gavtrain.com/?p=3162
As always it's worth mentioning that if you're a Photoshop user rather then Lightroom user, EVERYTHING I show in the video is the same as Adobe Camera RAW in Photoshop CS6 and Photoshop CC. It's also possible to pull off the same trick with older version of Photoshop from CS4 onwards.
Can't see the video? Click here: http://youtu.be/8F_xj4NSb7Y