Posted
July 12, 2013 by Gavin Hoey
in Articles
Creative Lightroom… Coming Soon!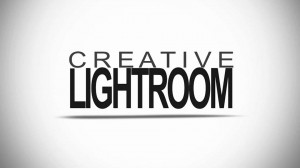 Over the past 12 months I've been keeping very busy making video tutorials for a range of companies. You've proably seen me in front of the camera as a presenter on Adorama TV but I'm also often found behind the camera recording and producing video tutorials for other companies unrelated to photography.
With everything that's going on I've been neglecting my own YouTube channel a bit too much, but not for much longer.
Today I'm excited to announce that on Monday 15th July I'm launching a new series of video tutorials on my YouTube channel. Every Monday for the next 10 weeks I'll be adding a new episode of Creative Lightroom to my YouTube channel and also posting them here on my blog.
So what can you expect from Creative Lightroom? Well the clue is in the name, every episode will focus on the creative aspects of Lightroom rather then looking at the basics or how I edit individual photos. It's what I love doing and I hope you enjoy it too.
The sneak peek video below should give a great idea of what's coming up.