Posted
January 14, 2013 by Gavin Hoey
in Videos
Photo Realistic HDR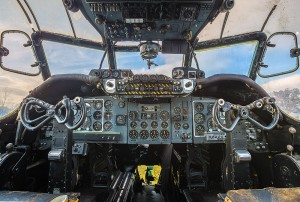 Over the past couple of years the letters HDR have become synonymous with heavily processed images, garish colours and unreal contrast. Don't get me wrong, when done with skill that kind of processing can look amazing… on the right subject. The trouble is, of course, that it's very easy to get carried away with the effect and go too far.
As a result many photographers now hear HDR and instantly dismiss it as gimmicky when in fact HDR (High Dynamic Range) is a technique that's as old as photography itself. Dodging and burning in the darkroom, pulling out the highlight and shadow detail in RAW processing are all forms of HDR.
However, there are plenty of times when a single image doesn't have all the detail you want in the highlights and shadows, no matter how much processing you do to it. That's when multi photo HDR's come in to their own.
In the video below I'll show you a couple of ways to shoot multi image HDR photos and then I'll skip over to Photoshop CS6 to make a photo real HDR image. Photo real means my goal is to make the photo look like a photo… not a painting.
If you can't see the video click here
It's worth pointing out that you must have Photoshop CS6 and have updated its RAW processor to at least 7.1. An alternative work flow would be Photoshop CS4 or CS5 and Lightroom 4
The bigger the difference between the lightest and darkest part of you scene the more photos you'll need to take. Often three photos are enough to make a good HDR, such as in the image below but it's always better to have more photos even if you don't end up using them.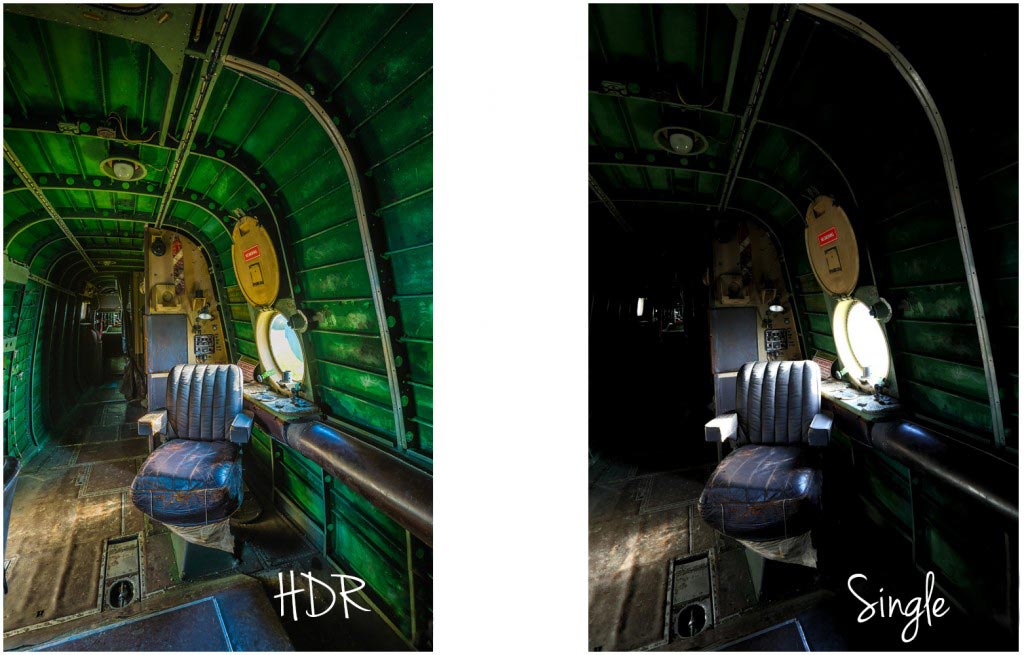 Gear used in this video:
Canon 5D Mark 3 http://www.adorama.com/ICA5DM3.html?KBID=67338
Canon 16-35mm f/2.8 Mk2 http://www.adoramacom/CA2470.html?KBID=67338
Adobe Photoshop CS6 http://www.adorama.com/ABPSCS6M.html?KBID=67338
Manfrotto 055 Pro Tripod http://www.adorama.com/BG055XPROB.html?KBID=67338
Canon RS-80N3 cable release http://www.adorama.com/CARS80N3.html?KBID=67338
Many thanks to the Gatwick Avaiation Museum for allowing me to film in their Shackleton aircraft.
http://www.gatwick-aviation-museum.co.uk