Posted
July 4, 2012 by Gavin Hoey
in Articles
Adorama TV ~ Season 3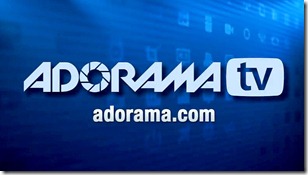 If you've been thinking that there's been a distinct lack of new videos from me over the past few months, you're were not wrong. Well now I can tell you the reason for the video hiatus.
Earlier this year, I teamed up with '>Adorama to create lots of new Photography and Photoshop videos. These will be freely available right here on my blog, on my Youtube channel and also on Adorama TV.
This is a really exciting new venture for me as I'll now be able to create more videos more often and Adorama have given me plenty of freedom to create the style of videos you all enjoy.
Take a look at the trailer video
So who are Adorama? Well, they're a well respected photography store. Based in New York they're just as passionate about helping photographers as I am. To that end they've been running Adorama TV for the past few years with regular contributions from such photography luminaries are Mark Wallace, Bryan Peterson and Tamara Lackey.
For Season 3 of Adorama TV they've added a few new presenters including myself, Rich Harrington and the legend that is Joe McNally.
The new videos should start appearing later this month.