Posted
November 7, 2011 by Gavin Hoey
in Videos
Super quick painterly effect in Photoshop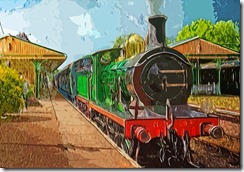 If like me you couldn't paint a picture to save your life then you'll love this easy to follow, three filter Photoshop effect.
Best of all everything is used is a standard feature of both Photoshop and Photoshop Elements (PSE).
So have a bit of fun with your photos and if you come up with some great photos upload them to your Facebook, Flickr or Google+ account and leave a link in the comments below.