Posted
June 12, 2013 by Gavin Hoey
in Videos
Composite with Mark Wallace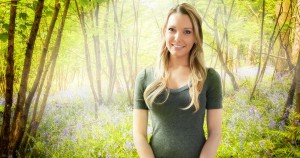 A few weeks back I had the absolute privilege of spending a few hours with photographer and fellow Adorama TV presenter Mark Wallace. He was on a European vaccation and we met up in London for a chat over a cup of tea.
Dispite Mark being on his holiday and neither of us planning to shoot a video we decided the oportunity was too good to miss. The plan was for Mark to shoot a portrait in his studio in Phoenix, Arizona and I'd shoot a background in the UK and composite the two photos together.
So here's part one which starts in the UK before moving on to the USA.
Part two is where I get to shoot a new background and composite the two photos together. I'll be using Photoshop Elements 11 to do this which features the same ability to make amazing selections of hair that's found in Photoshop CS5. In otherwords the technique I use in Elements is the same in Photoshop CS5, CS6 and Photoshop CC.
We had a real laugh shooting this video and who knows, may be one day we can organise a bigger, better shoot or two. Mark made a BONUS outtakes video which you can see here and may be the best video of the three 🙂 http://youtu.be/gJf6vJ5_WXc
Equipment used in the video:
Adobe Photoshop Elements 11
http://www.adorama.com/ABPSE11WM.html?KBID=67338
Canon 5D Mark II
http://www.adorama.com/ICA5DM2.html?KBID=67338
Canon 24-105L f/4 IS
http://www.adorama.com/CA24105AFU.html?KBID=67338
Vanguard ABEO Plus 283CT Tripod
http://www.adorama.com/VGABEO283CT.html?KBID=67338
Vanguard GH-200 head
http://www.adorama.com/VGGH200.html?KBID=67338