Slate Board Template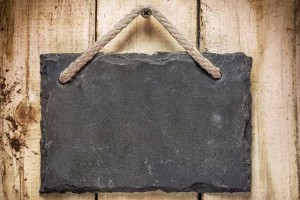 This weeks Friday Freebie is this slate board template. I found it in a cupboard whilst I was rummaging around looking for something completely different but as soon as I spotted this I knew it would make a great vintage template for all your retro styled photos.
Full download instructions are below but you can also
Click Here To Download the slate board template
I can imagine this template being used in lots of ways. You could paste on your own photo, resize it to fit over the slate and blend it in with a layer blending mode such as Overlay. Any photo should work but it probably lends itself best to a timeless, vintage style image.
Alternatively you could keep the template exactly how it is now and just add some text in Photoshop. Think of it as a chalkboard where you can write something witty or poignant… perfect for Facebook!
If you create a photo using the Friday Freebie then let me (and everyone else) know by leaving the link in the comments below.
Usage rules
The image is copyright Gavin Hoey 2013. Use is limited to any personal, non-commercial purposes. Please share the Friday Freebie by linking back to this page. Do not redistribute the original image without my permission.
Download instructions
Click the link https://drive.google.com/file/d/0B_Mmmm3K1utNZ2lrRjczNV9QbW8/view?usp=sharing
1. Click the Download button 

2. The download should start automatically