Mug Shot Background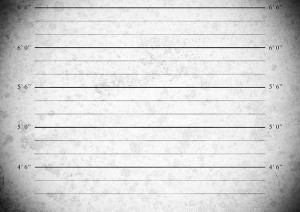 Last week I released a video called two portraits, one light and ever since I've been getting a constant stream of requests to share the mug shot background I used in the final photo. The background was one I made a while back for a photography workshop using a combination of grungy textures and a bit of Photoshop know how.
The background is just a simple JPG file which you can adjust to your own needs. For example you may wish to adjust the brightness using Levels or add a splash of colour with the Colorize option in Hue/Saturation.
Download instructions are below and once again I'm sharing the JPG file through my Adobe Creative Cloud page. No sign up is required to get a copy of the template so you're free to jump in and make your own triptych images.
Download the Mug Shot background by clicking here
Usage rules
The image is copyright Gavin Hoey 2013. Use is limited to any personal, non-commercial purposes. Please share the Friday freebie by linking back to this page. Do not redistribute the original image without permission.
Download instructions
Click the link https://drive.google.com/file/d/0B_Mmmm3K1utNb0duUlQ4eVZQMkk/view?usp=sharing
1. Click the Download button 

2. The download should start automatically