Posted
November 27, 2012 by Gavin Hoey
in Videos
15 Minute Photo Challenge ~ Gatwick Revisited
It's the return of the 15 minute photo challenge. One camera, one location, and only 15 minutes to find great photos!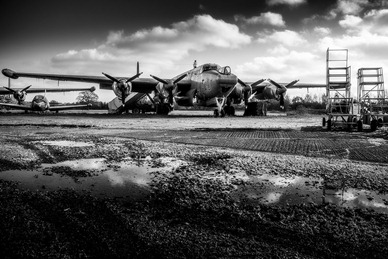 This time I get to return to one of my favourite photo locations as I try out Canon's all new EOS M camera and then follow me into Photoshop CS6 where I'll show you a quick technique for making stunning black and white images.
For this challenge I borrowed the mirrorless Canon EOS-M. A more in depth review is coming soon but for now I can tell you I won't be ditching my usual DSLR gear any time soon. Having said that it was great fun to shoot a familiar location with a new camera and sticking to the 18-55mm kit lens made me look much harder to find the photos.
Visit the Gatwick Aviation Museum http://www.gatwick-aviation-museum.co.uk
Equipment used in this video (with links to Adorama for more info)
Canon EOS-M with 18-55mm lens http://www.adorama.com/ICAMK2.html
Photoshop CS6 PC and Mac versions