Friday Freebie ~ Sticker Action
There are only two things that you need to know about the Friday Freebie. First they're only announced on a Friday and second… well you can probably work that one out for yourself.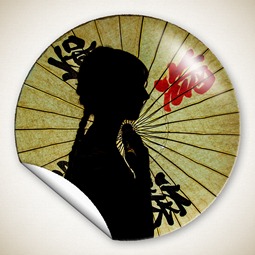 For this Friday freebie I'm giving away a Photoshop action. First up let me say sorry to the Elements users as this really is an action for Photoshop only but it should work on just about any version of Photoshop with the CS name.
To download the action from here: www.gavtrain.com/free/sticker-action.zip
So what does this action do you may be asking. Well it takes your image, crops it to a square and then makes a round sticker effect, complete with a peeling edge. Depending on the speed of you computer it takes a minute or so to run so please be patient.
It will work on any image but size matters as the effect will vary a little. I recommend a minimum size of 1000 pixels on the SHORTEST edge but ideally 2500 pixels on the shortest edge.
Usual rules apply. The action is copyright Gavin Hoey 2012. You may use it for personal, non-commercial purposes only and please do not redistribute without permission. Thank you and enjoy