Posted
July 27, 2012 by Gavin Hoey
in Articles
Olympic Park Photos
The Olympic and Para Olympic games of 2012 have finally begun in London this week and I've been lucky enough to be part of it, all be it in a very small way. I've been working in the Pro Photo Centre answering questions and offering advice on post processing.
I met many pro sports photographers and got to see some amazing photo gear go past but sadly I'm not one of the 1500 officially accredited photographers who'll be attending the Olympics over the next few weeks. However although I couldn't get access to any of the venues, the practice events or the opening ceremony rehearsal, I was able to wonder around the Olympic Park photographing whatever I liked.
Being the Olympics I decided to shoot giant sized panoramic images of the venues. Here's three of my favourites.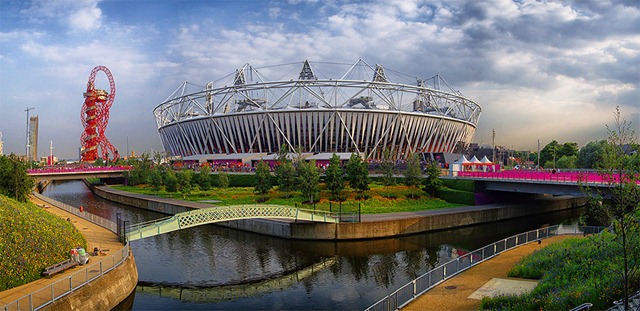 I think this might well become the iconic view point of the London Olympic Park. The red structure on the left is an art work called Orbit which is also a viewing platform.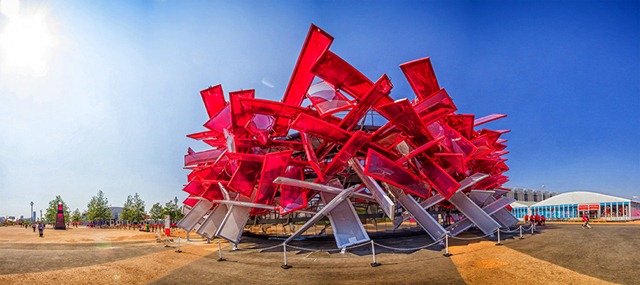 This is the Coca Cola beat box building. When I went past the staff were hard at work rehearsing their song and dance routines.

This is the widest pano I shot. At almost 180 degrees the full resolution file is a whopper and crammed with detail. Usually I avoid getting the sun in my panoramic photos but this time there was no choice. Good job I'm RAW to the core!