Posted
July 2, 2012 by Gavin Hoey
in Articles
Adobe UK Creative Week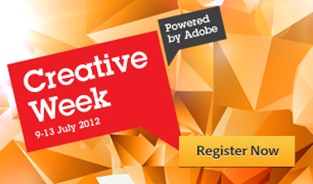 Starting next Monday (July 9th – 13th) Adobe UK are having a week of free education, discussion and entertainment of all things Creative Suite 6.
Each day of the week is dedicated to a specific theme and you can watch as little or as much as you like.
Monday 9th July – Creative Industry Overview
Tuesday 10th July – Design & Publishing
Wednesday 11th July – Film & Video
Thursday 12th July – Web & Mobile
Friday 13th July – Photography & Imaging
You can get an idea of what's happening in the short teaser video below.
Obviously Friday 13th (I'm not superstitious, touch wood) is the big one for me and I'll be there all day to soak up the creative goings on which will include.
Registration for the event is totally FREE, just sign up here: http://www.adobecreate.co.uk/creativeweek