Posted
April 28, 2012 by Gavin Hoey
in Articles
Big prints & 50% discount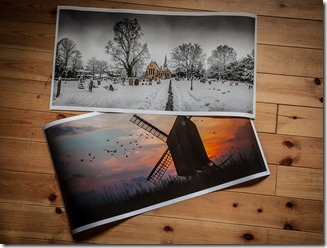 Like many people I have an A4 printer on my desk. Mine's a Canon Pixma and is ideal of the odd proof print or two.
A4 is a nice size to print and back in the day of 15" CRT monitors an A4 print looked large. Today however, we're all used to seeing large images on our large screens, so I want to make my prints bigger then my screen.
A while ago I went looking for a company that could provide me with large prints at moderate prices.
Cheap vs Expensive
First up I tried the same printers I use for my small prints. I started off by sending some files to well known (and cheap) UK internet lab. The photos that came back weren't amazing but were OK for my needs. So I placed a larger order but the prints I got back the second time didn't match the colour and contrast of the first set… end result, fail!
Next I tried a pro lab. Their price of a 24" print was many times higher then the cheapo internet lab but the results were excellent. The only problem was I couldn't get my head past the huge price.
Independent Lab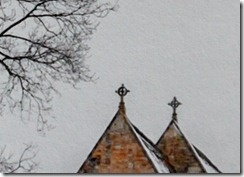 Back in January I met a chap call Kevin. We got chatting about photography and it transpired he owned a company called Print Yours who specialise in large fine art prints. I've since placed several orders with them and the quality has been outstanding and best of all it's been consistent. The price isn't bad either.
My favourite paper is the cotton rag. It's a matte paper that has amazing detail and even a slight texture (click the image to see more detail)
Print Yours Offer
OK rather the taking my word for it why not give Print Yours a go for yourself. Kevin has organised a special 50% discount offer for the Gavtrain readers. Make it a weekend project to sort out one or two of your favourite photos and print them BIG!