My Gear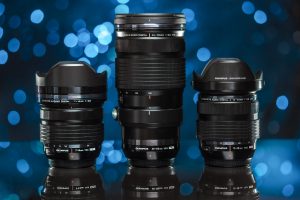 So you want to know what gear I'm using? Well you've come to the right place.
This is a list of all the gear I use on a regular basis. It doesn't include everything that I've ever bought or used it's simply a list of what I have a links to the Adorama.com website where you can find out more information.
Camera Bodies
Olympus E-M1 Mark2
My main body which I use for all my pro work and for my personal photography
Lenses
Olympus M.Zuiko 12-40mm f/2.8 Pro
If  could only own own lens it would be this one. Equivalent to a 24-80mm lens on a full frame camera, it's fast focusing, quiet and very sharp it's a brilliant every day lens.
Olympus M.Zuiko  40-150mm f/2.8 Pro
From portraits to wildlife, this is a brilliant lens. Equivalent to a 80-300mm full frame lens it has f/2.8 available at all focal lengths making this a fast lens in every sense.

Olympus M.Zuiko 7-14mm f/2.8 Pro
I love wide angle lenses and this is the best I've every owned. Equivalent to 14-28mm full frame it's really wide, which is perfect for me.