Posted
December 25, 2012 by Gavin Hoey
in Videos
Amazing Christmas bokeh
Happy Christmas!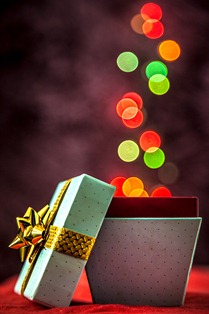 What did you find wrapped up under the Christmas tree? If you got a shiny new tripod or a lovely new lens then here's a great photo technique that's absolutely perfect for today.
Bokeh or background blur as it's also known, is a simple technique to achieve and the results can me amazing. In the video I go in to plenty of detail so you'll get a thorough understanding of how it all works and what camera setting work best.
As you can see from the final photo, you can get very creative with bokeh. To give you some inspiration, check out the bokeh group on Flickr http://www.flickr.com/groups/88081697@N00/
I'd love to know if you use this technique and get a great photo, especially if you've never tried it before. Upload your photo to Flickr or Facebook (or wherever you post your photos) and leave your link in the comments below.
If you can't see the video click here
Gear used in the video (links back to Adorama, who sponsor all my videos)
Canon 5D Mark 2
Canon 24-105mm L f/4 USM
Vanguard Alta Pro 263AT Tripod
Vanguard GH-100 Grip Head
Kingston 32GB CompactFlash Ultimate 600x
Adobe Photoshop CS6