Magazine Page Action ~ Friday Freebie
Ever fancied seeing your work featured in a magazine? Silly question. Every photographer I know would be flattered, honoured or excited to see their photos in print. Well sadly I can't make that happen for you but here's the next best thing.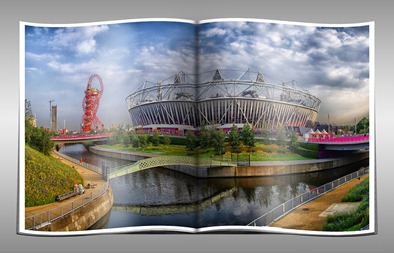 As with all actions the strength of the effect will vary according to the number of pixels in the image but this one gives great results with pretty much any sized photo. You'll need a copy of Photoshop (CS3 or later). This action makes use of warping in Free Transform. It's a powerful tool but sadly it's not part of Elements and as a result this action will not work for Elements users.
The action is fully self contained which means you don't need to do anything other then click the play button. It also makes a copy of your photo (called Magazine Page) so your original image will remain untouched.
You can download the action from here www.gavtrain.com/free/magazine-effect.zip
Usual rules apply. The action is copyright Gavin Hoey 2012. You may use it for personal, non-commercial purposes only and please do not redistribute without permission. Thank you and enjoy