Christmas Template ~ Friday Freebie
It's that time of year when people all round the world are sending out Christmas cards to their friends and family. If you're looking to make your own festive card for the holiday season then this weeks Friday freebie is right up your street.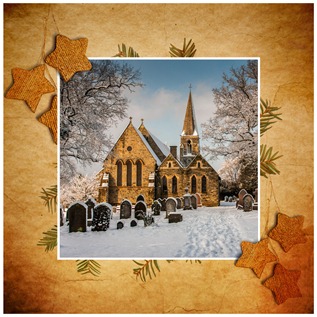 As you can see from the example here, the template is a festive border into which you'll need to add your own Christmas or winter scene. Download instructions are below and once again I'm sharing the full PSD file through my creative cloud page. No sign up is required to get a copy of the template so you're free to jump in and make your own Christmas card.
Download the Christmas card template by clicking this link 
The photo that goes in the middle I'm leaving down to you.
It's sized to print at A4, just remember to increase the canvas size by 100% so the card has a back side too. Alternatively you can save the final image as a JPG and turn it into an eCard instead.
Download instructions
Click the link https://drive.google.com/file/d/0B_Mmmm3K1utNd2VLbzZSNzdKMUk/view?usp=sharing
1. Click the Download button 

2. The download should start automatically
How to use the template
To add your own photo, first select and copy the photo you want to add. Then jump over to the template, Click inside the grey square with the magic wand tool and choose Edit – Paste Into (Edit – Paste Special – Paste Into in Photoshop CS5 & CS6)
You can then resize the photo before pressing enter to committing to the change.
If you'd rather not have the two stars that cut into the edge of your photo you can simply switch off the top layer.
Usage rules
Usual rules apply. The action is copyright Gavin Hoey 2012. You may use it for personal, non-commercial purposes only and please do not redistribute without permission. Thank you and enjoy