Lightroom Preset – Soft Sepia Portrait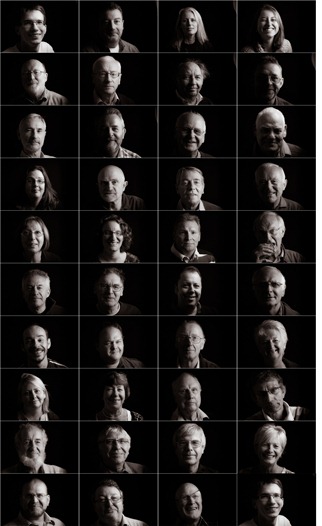 As part of my talk to the digital Imaging group of the Royal Photographic Society last Sunday I set myself a mini challenge to photograph as many of the attendees as possible during the lunch break. It was a brilliant idea only marred by the fact I hadn't anticipated that most people would be eating out.
None the less I managed to shoot around 40 portraits in under 30 minutes. That's not bad but was less then half the audience.
The easy bit was processing the photos which, thanks to the power of Lightroom 4, I was able to do in just a few clicks.
Using Lightrooms sync option I demonstrated just how simple it is to apply the same effect on dozens of photos in one click.
If you fancy trying my Lightroom 4 settings then you can download my Soft Sepia Portrait from here:
www.gavtrain.com/free/soft-sepia-portrait.zip
It works best on a dark or black background.

Click to enlarge image
And if you'd like an idea of the lighting set up it was as my super simple single speedlight set up. You can get a fair idea of how it works by looking at this behind the scenes snap. The only difference is the white background was flipped over so I could use the black background.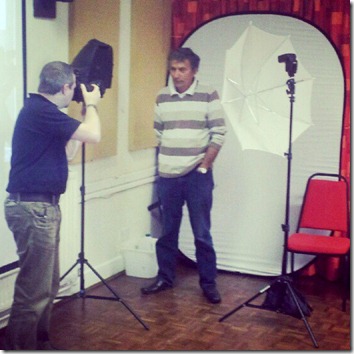 Photo by Will www.willgenix.com