Friday Freebie ~ 10 Polaroid's
It's Friday again, which is lucky because I've just finished another Friday Freebie exclusive to gavtrain.com.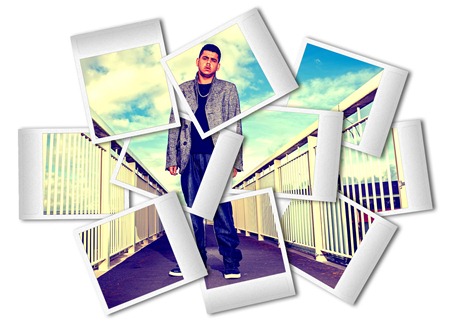 This week it's a PSD template that has a scattering of 10 Polaroid style frames. Being a PSD template it's nice and simple to use (see below). It's also 100% compatible with Photoshop and the more recent versions of Photoshop Elements.
You can download the 30mb high res file from here
Go to the bottom of this post if you need help downloading.
How to use the template: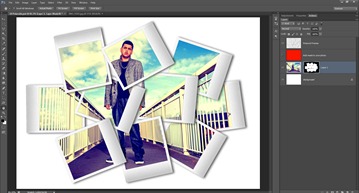 Open the template in Photoshop. Open the image you'd like to add and Press CTRL+C to copy it.
Return to the template and press CTRL+V to paste it. Use Free Transform (CTRL+T) to resize the photo so it covers the polaroid frames.
Photoshop:
Drag the layer mask from the RED layer and drop it on to the layer with your photo.
Elements:
Click on the visibility icon of the red layer, then Alt click the mask,
Press CTRL+ A then CTRL+C
Click twice on the visibility icon of the red layer
Make your photo the active layer by clicking the layer thumbnail
Add a layer mask and then ALT click the new white mask.
Press CTRL+V and then click the layer thumbnail for the photo… done!
Thanks to Julie for the tips here
If you do use the template and create an image that you share on Facebook, Flickr, 500px, Google+ etc. then remember to leave the link in the comments below.
Usage rules
The image is copyright Gavin Hoey 2013. Use is limited to any personal, non-commercial purposes. Please share the Friday Freebie by linking back to this page. Do not redistribute the original image without my permission.
Download instructions
Click the link https://drive.google.com/file/d/0B_Mmmm3K1utNR2RyVGE5ajV1aWM/view?usp=sharing
1. Click the Download button 

2. The download should start automatically