Friday Freebee
It's been a while since I've posted a Friday Freebee, so let me correct that right now…
If you like your photos to have gungy feel you'll love this grunge photo frame. This is a high resolution file of 4000px by 3100px in size, which makes it perfect for both web and print use. The canvas texture has lots of mottling and even a small rip, all of which was there in the original photo.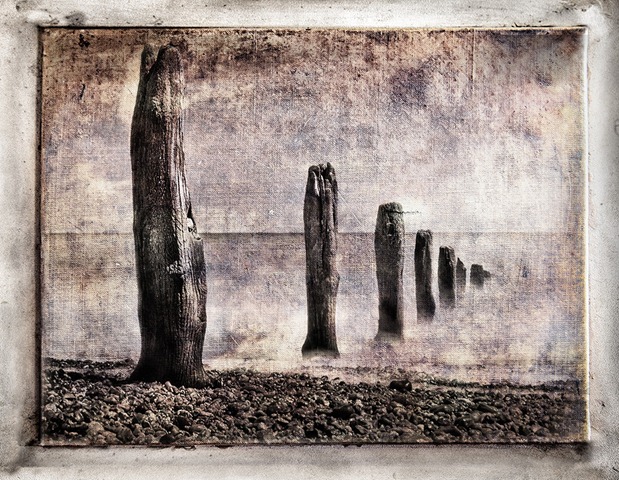 In the photo above I dropped on a mono image and changed then layer blending mode to Hard Light. This template works best either with black and white images but can also work with colour images, especially if you desaturate the template back to black and white.
I'd also suggest using images which have lots of sky, large areas of simple colour/tone or lots nice blurred parts in the photo. Basically a photo with lots of fine detail tends not to blend so well with a textured template like this.
You can download the 5mb high res file from here
If you do use the template and create an image that you share on Facebook, Flickr, 500px, Google+ etc. then remember to leave the link in the comments below. Enjoy!
Usage rules
The image is copyright Gavin Hoey 2012. Use is limited to any personal, non-commercial purposes. Please share the Friday Freebie by linking back to this page. Do not redistribute the original image without my permission.
Download instructions
Click the link https://drive.google.com/file/d/0B_Mmmm3K1utNbzlxdjVrODlrd0E/view?usp=sharing
1. Click the Download button 

2. The download should start automatically