Posted
December 31, 2011 by Gavin Hoey
in Videos
Best of 2011
As the year draws to a close it's the perfect time to look back at my videos from the year.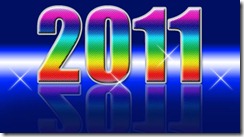 For those of you who like statistics, I uploaded 53 video tutorials to my YouTube channel during the past 12 months, which have had just over 4.75 million views in total this year, which is 13000 views per day. With a mixed bag of Photoshop, photography and review videos, I suppose it;s inevitable that some videos will be more popular then others. So here are the winners and the losers from the class of 2011.
Most watched video from 2011
Standing head and shoulders above everything else is my Fractured image effect Photoshop video. With over 110,000 views and 1260 "Likes" it's easily my most popular video of the year.
Most Talked about video from 2011
When I say talked about I mean comments left by YouTube viewers. Once again there's a clear winner, "Timelapse Photography tips from start to end" may not have the snappiest title but it's had almost 250 comments.
Longest Video from 2011
The shortest video of the year lasted less then a minute, but the longest ran for almost 23 minutes. Many of you might remember I spoke at Photoshop World in Florida earlier in March 2011 and "Photoshop CS5 top 5 new features" was my way of rehearsing a small part of the live presentation.
Most disliked video from 2011
Of course not everyone likes everything I publish and on YouTube there's a dislike button to anonymously vent your displeasure. A close fought race with 9 dislikes each, the winners are "Fractured image effect" and "Super quick painterly effect"

My favourite video of 2011
Finally I have to choose the one video that I've enjoyed the most in 2011. This year that's a really tough choice as I've really enjoyed sharing both my Photoshop and photography knowledge, but it's the Photography videos that I find I can watch time and again. In 2011 I made videos in some amazing locations… in the sewers of Brighton, at the modern studios of Hassleblad and even whilst relaxing on my holiday in Norfolk.
So which was my favourite? Gatwick Aviation Museum – 15 Minute Photo Challenge. Why? Well it was a bitterly cold day, so cold that the batteries failed on both the video camera and audio recorder. The weather was terrible for photography with flat lighting and blank grey skies. None the less the location was so amazing that I saw great photos everywhere I turned.
New for 2012
So what's coming up next year? More 15 Minute Photo Challenges, more Photoshop, more Lightroom, more Elements… I hope you keep watching