Posted
September 14, 2011 by Gavin Hoey
in Articles
New training location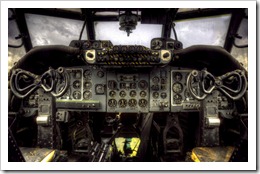 Way back in January this year i visited the Gatwick Aviation Museum in Surrey to do one of my 15 minute photo challenges. It was a freezing cold day with a biting wind. Half the planes were wrapped up in protective winter covers and the sky was as blank as you'll ever see. To be honest it wasn't looking like a great photo opportunity, But I needn't have worried as the museum is always jam packed with great things to photograph, whatever the conditions.
I enjoyed myself visit so much, I arranged with the owner to hold a one day workshop at the museum.
So in May 2011, a dozen photographers descended on the aviation museum and spent the day getting up close, inside and (in my case) above the airplanes. You can see a few of the photos taken on the workshop Flickr group page. The weather really played ball with blue skies and fluffy white clouds all day long.

Ever since the workshop I've been looking for an excuse to return, so I'm very excited to say that Gatwick Aviation Museum is now on my location list for one to one photography training.
So what can you expect when we visit? Well first it will be a private session so you (and up to three friends) will have the place pretty much to ourselves for a few hours. That means we can talk photography, test out equipment and learn new skills without fear of getting strange looks from passers by. It also means that you won't have anyone walking into your photos or stopping you and asking what you're doing.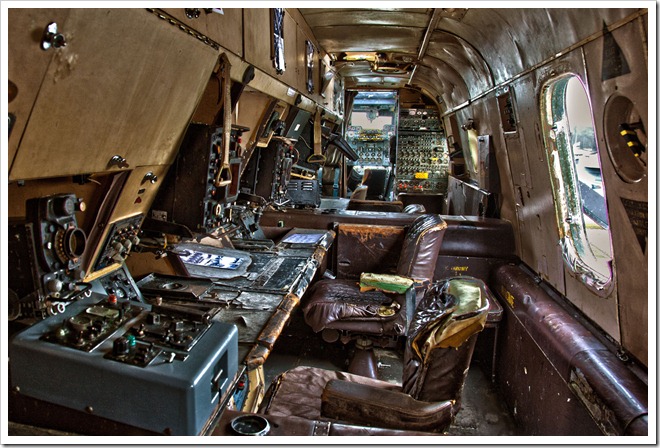 The highlight of a visit to the museum is getting the chance to go inside some of the aircraft. Although most of the planes and helicopters are in various states of "restoration" the interior of the giant Shackleton is a time capsule of the 1960's. From the original buttons and dials down to the torn leather seats everything inside the Shackleton is a photographers dream.

Due to the large difference in exposure between aircraft interiors and the sky, HDR (High Dynamic Range) is the perfect technique to learn and perfect whilst we're at the museum. If you've never tried HDR then remember to bring your tripod and a DSLR camera. I'll show you all you need to know.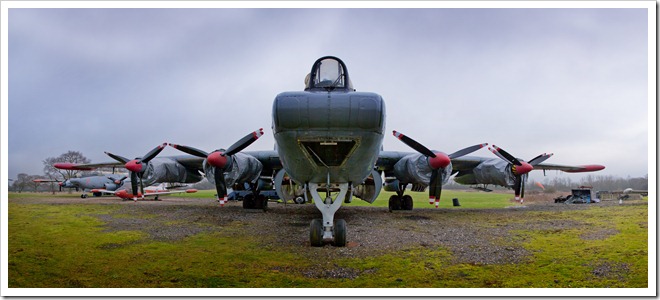 As anyone who's been on one of my training courses will know, panoramic photography is a personal favourite of mine and standing in front of the Shackleton is the ideal place for a pano.
As usual it's Sam who'll be handling the enquiries. So for questions and booking info please send Sam an email sales@gavtrain.com