Posted
July 17, 2012 by Gavin Hoey
in Articles
Olympic torch photos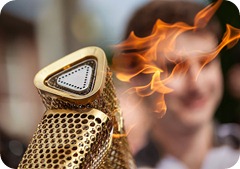 With 10 day left before the Olympics kicks off here in the UK, the news is full of stories about the games, both positive and negative. So far I've not really got into the whole Olympic hype thing but today I had a small taste of how much excitement can be generated when people really do get into the Olympic spirit.
For the past few weeks the Olympic flame has been winding it's way through the UK and today it passed through my little village. Obviously there was no way I was going miss the chance to be part of the event but I wasn't sure if it was going to be a photographic opportunity. After a bit of indecision about the merits of taking my big serious camera gear or going light and taking snaps, I decided to take my 5D and 70-200 f/2.8 IS. It was a great decision. Not only did I get some great shots but it's amazing how waving a big white lens around gets you to the front of crowds.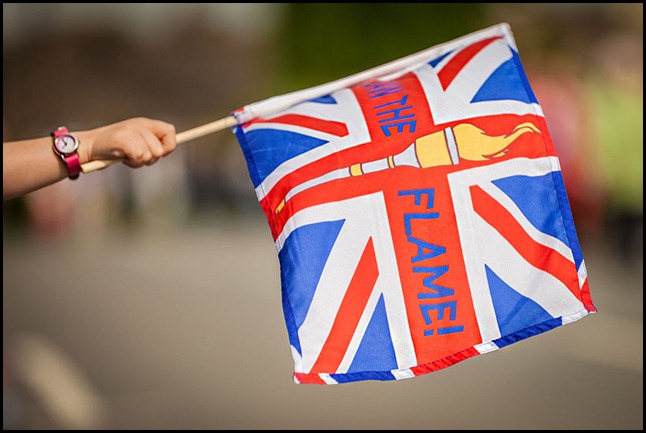 The crowds staring arriving long before the torch arrived and lots of people were ready with their Union Jack flags.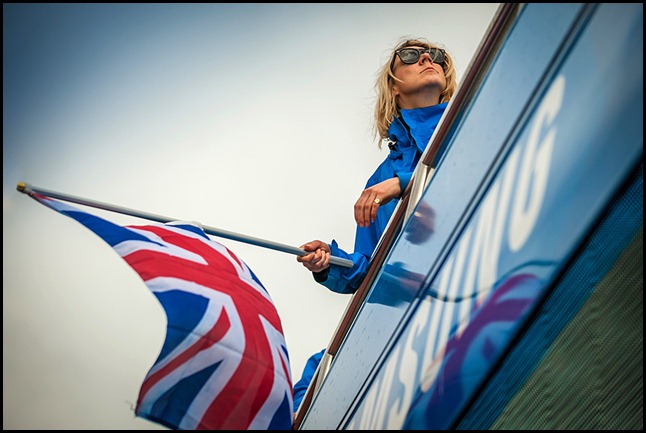 Just before the torch passed by there were a couple of busses. This one almost ran me over!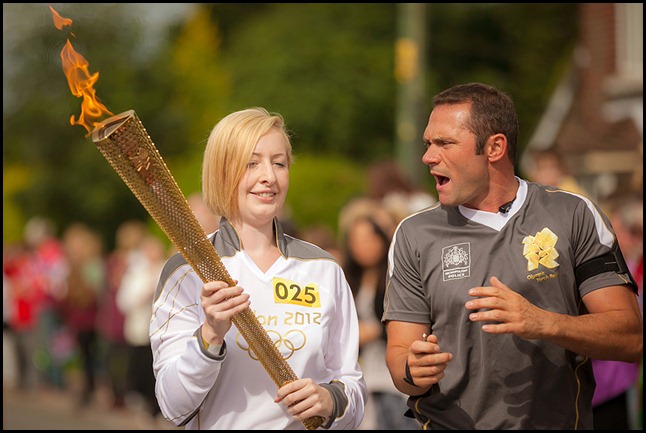 Out of nowhere Amy Ambrose-Zillwood, the first torch bearer, appeared. I grabbed a couple of shots of her running towards the hand over point with one of the officials giving her a "motivational speech"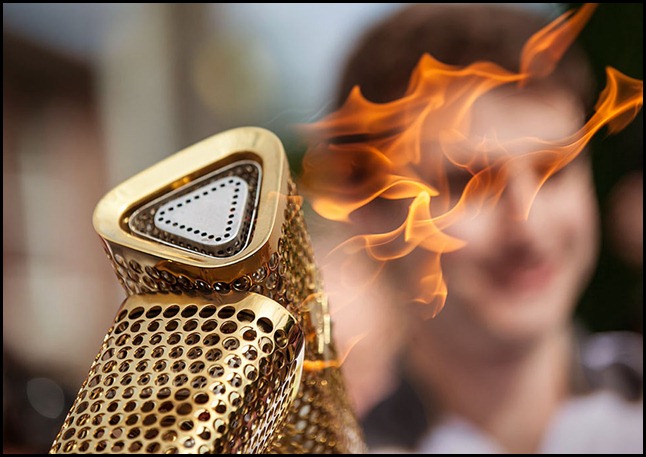 This is my favourite photo. It's the moment when the flame is handed on to the next torch bearer, which was Ben Marshall in this case.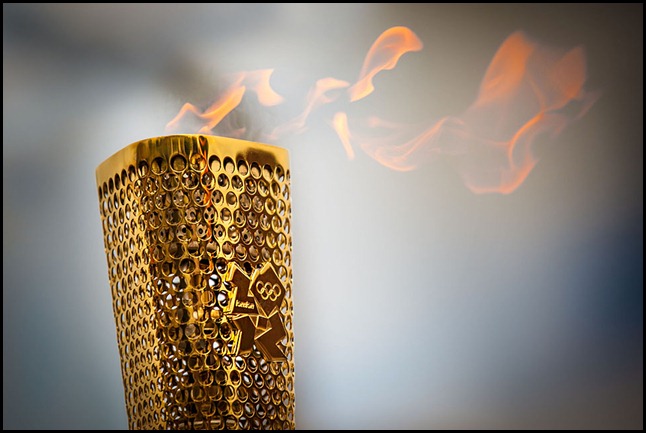 Just time for one last snap as the flame moved on down the road.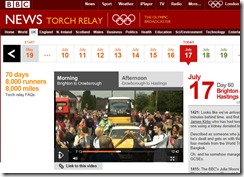 It all happened in a flash. In fact you can watch the hand over by following this link.
http://www.bbc.co.uk/torchrelay/day60#pid=p00t6995&t=9h42m12s 
Look out for me, the guy in blue with the big white lens (No, not the one who's blocking the road and getting moved on by security)