Posted
July 5, 2016 by Gavin Hoey
in Training
Aviation Apocalypse Workshop
What happens if you combine a visit to a newly built aviation museum and a love of all things broken and old? Welcome to the Aviation Apocalypse!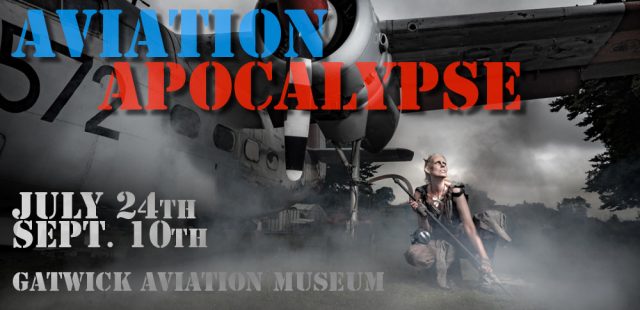 This summer I'm running two all day photo shoots at the Gatwick Aviation Museum in Surrey and bookings are now open if you fancy joining me. Full details are on the event page here or if you just can't wait, you can use the book now buttons below. Places are strictly limited and must be booked in advance.
This workshop is subject to our Terms and Conditions
Building on the success of last year's woodland workshops, once again I'll be joined by two models who will each have two looks. Half the day they'll be aviators and the rest of the day they'll be survivors in a post apocalypse world.
You'll be working in small groups with plenty of time to get great photos of both models in their different looks. This is a great opportunity to capture some unique portraits whatever skill level you're at.
The photos above are from my test session at the actual location we'll be using. Despite the rather gloomy weather that day I had a brilliant time and I'm really excited to see what suggestions, ideas and images the photographers on the day create.