Camera Skills
| | |
| --- | --- |
| | Camera Skills |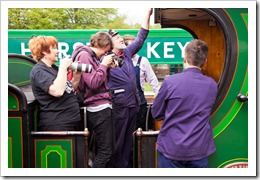 Todays DSLR cameras are very high tech gadgets, capable of capturing amazing images. But simply knowing which button does what is only half the story. Camera skills such as composition, depth of field control and getting sharp images are just as important as which button changes your ISO.
With a choice of venues to choose from we'll spend our time perfecting camera skills and learning how things work…
Some of the areas covered include…

How to spot potential photo opportunities
Ideal Aperture/Shutter/ISO speed
Which lenses to use
Creative compositions
Review of your images

Price - £150 per person (plus admission fees where appropriate)
            Additional person £30 (maximum of 3 people per booking)

Duration – Approximately 3 Hours
Location – Various, see below
To Book - please Contact us stating you're interested in Camera Skills
Date – Most locations are available all year round. Contact us to check availability
Payment – Deposit of £50 and the balance on the day.
Other Information – Some of locations will charge an entry fee which is your responsibility to cover.
Locations
Gatwick Aviation Museum
With around 20 airplanes and helicopters on static display, the Gatwick Aviation Museum offers photographers a wonderful and possibly unique opportunity to get very close to some classic aircraft from the 1950's 60's and 70's.
The highlight of a visit is the museum is the chance to get inside the magnificent Shackleton.  Big on the outside, the interior of the Shackleton is crammed full of original features including a fully working cockpit. So whether you're interested in photographing HDR images, details or just general photography, you'll find it all in one location.
We have arranged special access to the museum outside the usual public open days, which means we'll be able to spend as much time as we like taking photos.
Availability: All year
Recommended for: Landscape Photography, Portrait Photography, General photography
Entry fee applies? Yes, £25 per person. (includes exclusive Gavtrain Photoshop training DVD)
Balcombe Viaduct
Officially known as the Ouse Valley Viaduct, this 450 meter long feat of engineering was built in 1841 and is still in active use today the London to Brighton train line. As a photographic location it takes some beating as it's a great place for landscape, macro and even portrait photography. The public footpath runs right under the viaduct giving access to to photography from either side and also looking through the giant oval shaped brick arches.

.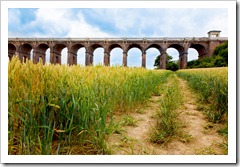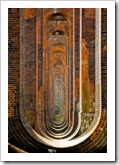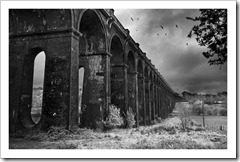 Availability: All year
Recommended for: Landscape Photography, Portrait Photography, General photography
Entry fee applies? No
Bluebell Railway
Running nine miles through the Sussex country side, the Bluebell Railway consists of three stations. Our favourite for photography is Horstead Keynes station, which is a time capsule of the 1930's. Many period features are on display including, luggage signs and station shops. The regular steam service passes stops at the platform with all the staff dressed in period costume. Sheffield Park Station is a short drive away and a visit to the engine shed can yield so great photos.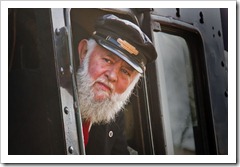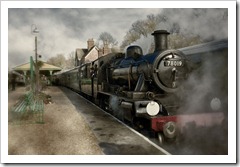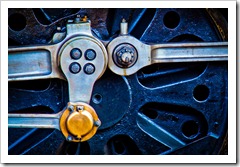 Availability: Weekends – All Year Weekday – School holiday time only
Recommended for: Landscape Photography, Candid Portrait Photography, General Photography, Train Enthusiasts
Entry fee applies? Yes
Nymans / Wakehurst Place
Both Nymans Gardens and Wakehurst Place are fabulously beautiful locations for Photography. Both locations are owned or managed by the National Trust. Nymans bursts into life in early spring with stunning floral displays lasts right through the summer. Wakehurst place has a smaller, but still beautiful, flower gardens and a host of other habits to photograph including woods, lakes and meadows. Both locations have grand houses, although Nymans semi derelict house offers the most interesting photos.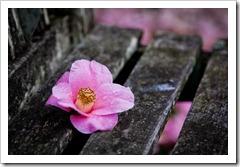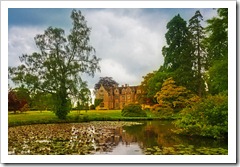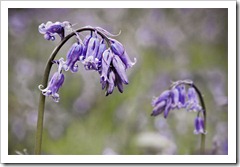 Availability: Beginning March – End October
Recommended for: Flower Photography, Macro Photography, General Photography, Landscape Photography
Entry fee applies? Yes, free for National Trust members
F.A.Q.'s about this course.
Before you decide on to book take a look at the questions and answers below to help give you a little bit more of an insight into what to expect.
Who teaches?
Gavin Hoey will be leading all the workshops and courses.
How far ahead are you booked?
Generally we can accommodate week day booking 1-2 weeks ahead. Weekend bookings are often 1-2 months ahead. Gavin loves teaching but has to fit in many commitments into his busy schedule!!!!
What time does the course start?
That's up to you, but we suggest either a 10.30am or a 1.30pm start time
Are refreshments included?
Generally speaking, no. Please bring your own provisions, but if your really lucky there may be some of Sam's legendary home made cakes or biscuits for you to enjoy.
What will I need to bring?
For these courses a Digital SLR camera and a standard zoom lens (e.g 18-70mm) is good start, but also pack any extra lenses you may have. A telephoto, wide angle and macro lens are often a good idea.
Many of our students have built up a collection of equipment and prefer to use their own gear, however if you do not have items that are required you're welcome to use our Canon equipment, just advise us before the day.
Can I contact you?
If you would like to speak to Sam to book or ask a question then you are welcome to call 01342 717428. If no one is available to take your call please leave a message and we will get back to you as soon as we can. Alternatively you can send Sam an email sales@gavtrain.com
Can you recommend somewhere to stay?
We have many students who travel long distances to be with us. All the locations are around the area of Gatwick airport, which means there's no shortage of places to stay and a wide variety of prices to choose from.
If you would like to include an overnight stay with your visit please take a look at the excellent information provided by Trip Advisor. London: Gatwick Hotels
Do you have any tips to help make my course a success?
Tip 1: Make sure you bring plenty of spare memory cards and batteries (or charger)
Tip 2: Don't buy a new piece of equipment just to attend the course, you may not need it.
Tip 3: Don't panic if you get held up. Just give a call (01342 717428) and let us know
Tip 4: Don't expect every shot to be perfect. The course is all about learning and that means making mistakes
Tip 5: Do have an open mind, everyone's taste in photography is different.